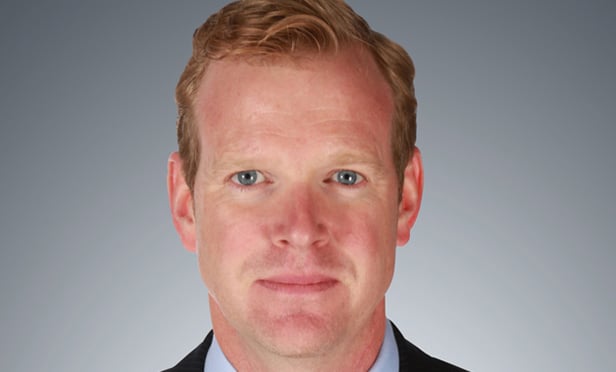 NEW YORK CITY—In the latest installment of the Full Nelson, James Nelson of Cushman & Wakefield sat down with Angela Pinsky, executive director of ABNY, to discuss New York City infrastructure, affordable housing and taxes.
James Nelson: Angela, please tell us about ABNY and its mission?
Angela Pinsky: ABNY is the Association for Better New York. We are a membership organization of employers that represent the full spectrum of New York City's employment base. Our members are corporations, not for profits, institutions like educational and health institutions and quasi-governmental organizations. ABNY promotes policies and programs that make New York a better place to live, work and visit.
Nelson: Infrastructure is a huge part of keeping New York competitive with other global cities and really at the core of this are our subway, rail and airport systems. What do we need to do to improve upon these systems?
Pinsky: Now is an interesting time to be in New York if you are interested in infrastructure investments. The governor has made an unprecedented investment in the region in terms of the infrastructure. We have got a $4 billion improvement for JFK, and a $4 billion improvement for LaGuardia. We just recently opened up the Kosciuszko Bridge and the Second Avenue Subway. We have the East Side Access coming and we also have the Gateway Project, which is a critical project for the region.
There is a tremendous amount of activity happening all over the city and in the New York City area. From the mayor's perspective we have seen a tremendous expansion of the ferry system. He has announced the BQX project which is a light rail from Northern Queens down to the Southern Brooklyn parts of the waterfront. All of that would be a great expansion to how we move people around, which is critically important as our population grows.
There are two big reasons why we still need to keep focus on our transportation infrastructure. One is our usage. Since the 1970s, our population has grown from 7.5 million to 8.5 million and we are expecting another half million more by 2030. Since that same period of time, our subway system has experienced a growth of 960 million riders per year to 1.7 billion. As our population grew 13 percent, our subway ridership grew 75 percent. We are seeing more people using our subway system because more people are coming to New York, but then we are also seeing a greater need to move these people around efficiently because we are becoming denser. So there is less space to be able to move the people around the five boroughs that we have.
We are seeing that growth not only in our residents, but also we are seeing a record high employment and a record number of tourists coming to New York City. We are being pushed from every side and the ability to move people around is critically important for our ability to still grow beyond where we are currently.
Nelson: The statistics are quite eye opening. At the same time and as much as it is great to hear that public transportation is being used, we have got a major traffic problem, and I am starting to hear rumblings of congestion pricing again. Would that help resolve the congestion problem?
Pinsky: In 2008, when I worked for the City, I was working on the PlaNYC project when the first congestion pricing plan got announced, which unfortunately did not see the light of day out of Albany. There is a new plan being discussed called Move New York, which is slightly different than the original version. The original version had drawn a boundary around Manhattan, south of 96th Street, and created a pricing system to get into that boundary.
The new plan rationalizes the entry points into the core and it evens out the fees for using bridges and tunnels relative to how close you are to mass transportation. So I think there is a lot more support for this plan than there was for the original plan. In addition it reduces the amount of congestion on our streets, which is a tremendous burden on our economy. The Partnership estimated that it costs $13 billion a year in lost revenue due to the inefficiencies.
In addition to reducing the congestion, it funds our mass transportation system. The Move New York Plan, at last I read it, estimated $1.3 billion in revenues that could help plug the MTA's capital program.
Nelson: Housing is also critical for our city to continue to grow. Do you believe the Affordable New York program is going to deliver enough housing for us to continue to make this a city for people to both live and work?
Pinsky: I agree with Mayor de Blasio that affordability is becoming one of the great crises of our time. We are suffering from the tremendous amount of success and New York has become an incredibly desirable place to live and to work and to visit and to play. I think that there is a great deal of relief that the 421a program has passed. I also think it is a major incentive for new development and for encouraging affordable housing and new construction.
Recently, I heard that the mayor's affordable housing plan is two years ahead of its original schedule, and they are thinking about expanding it. It is a critically important program for addressing affordability needs for certain populations. That said, even with both of those, I think that they are only parts of the pie. Affordable housing is almost like a defined term. It outlines different programs and different rents at different income levels for people who want to live in these specific buildings. But when you and I talk to somebody on the street and we ask them if their housing is affordable, I think that they think of it in terms of how much money do I make? Where do I want to live? What are my needs and can I afford that?
That could be either in a program or outside of a program. We are dealing with the same successes that we had before. We have 550,000 new people in New York between the years 2010 and 2015. If you apply the same ratio of how many people live in an apartment or a house, you need about 14,000 units of new construction every year to house that growth.
Are we keeping up with that? The answer is sometimes we do, sometimes we don't. But I think a lot of people look around and they say we are experiencing a tremendous amount of construction right now and we would have to keep up that tremendous amount of construction in order to keep up with the growth that we expect over the next 15 years.
Nelson: ABNY has been very vocal on fiscal reform at the federal, state and city level. What do you think of the current budgets? Where is the City's budget relative to a couple of years ago?
Pinsky: One of the statistics that I recently learned, which I found astounding, was that at the beginning of the Koch administration, the city contributed $10 billion towards the city budget. Since then, which has now been 30 years, we have increased that to almost $60 billion, which is a 600 percent increase in just 30 years.
The pairing statistic that I heard was that the city's contribution has been consistently around 10 percent of the personal income. We are seeing an increase in taxes and an increase in spending that is relatively similar to the growth that is happening in the city, which I think is a good thing. It means that we are growing our base, diversifying our economy, growing our people, and we are providing more services to support those growing populations.
The two questions that I think people have when they think about our budget is, are we spending on the right things and are we getting our money's worth for what we are spending? For the growth of the city, I think we are seeing that people want to live here. We are seeing an improvement in quality of life, crime is going down, and there are investments in our parks, our schools, and in our infrastructure.
For the second, I think that there are a couple of questions that people have. Are we getting a good deal for our money? For example, on education. New York City is the highest spending-per-pupil district in the entire country, yet only 37 percent of our graduates from high school are college ready, so are there improvements that need to be found in a system like that?
We have the highest construction costs in the country. Part of that is due to expensive land, but part of that is due to the way that we build and are there efficiencies to be found in there? When we look at things like expanding our transportation infrastructure and the challenges that we are facing in terms of how to grow and be a sustainable city, we are looking at how much these things cost. People get nervous about whether we are getting the best bang for our buck when the extension of the Second Avenue Subway is the most expensive subway extension in the world.
So I think people are looking for ways to get more efficiency out of the system and then to adopt best practices and introduce new technologies that will cut down costs.
Nelson: You have really covered a lot of important topics that keep New York City competitive. If our readers want to help support ABNY, how can they get involved?
Pinsky: We are looking for people who are interested to have the policy conversations with us so please come out and sign up for our newsletter by visiting www.abny.org.