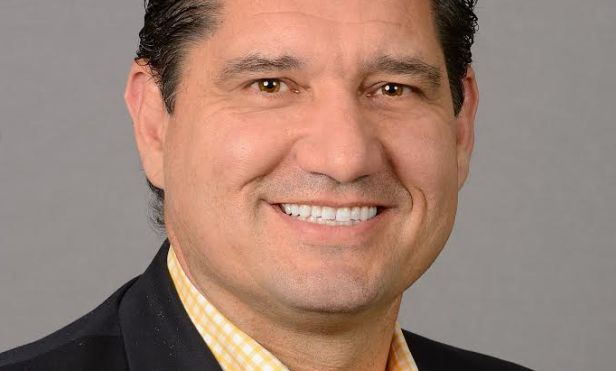 ORLANDO—For all the talk of Millennials and the multifamily market, this demographic is eyeing single-family homes. But they have specific wants and needs.
GlobeSt.com caught up with Bob Kanjian, sales manager of AV Homes, to get his thoughts on what features Millennials look for I'm home design and more in part one of this exclusive interview. Stay tuned for part two, in which Kanjian will discuss
GlobeSt.com: What features do millennials look for in a home design?
Kanijan: There was a recent survey by Better Homes & Gardens that found nearly 63% of the Millennial respondents want a home customized to their tastes and needs. That is a top priority when considering purchasing a home. According to this generation, the home should be a reflection of themselves, when it comes to design, space layout, and even the available community amenities.
Informal and flexible are important aspects of home design for Millennials. Consider the popular telecommuting and work from home trend that has shifted the employment landscape in recent years.
As more and more Millennials take jobs that allow them to work from home, it is important to have a flexible space or floorplan where space can serve dual purposes. For example, a bedroom that can also turn into a home office with a computer setup, work station, and wireless access. Many older homes weren't built this way, so millennials tend to seek out homes that do offer this flexibility.
The AV Homes' communities are attracting Millennials and young families by offering more than 23,000 flexible options to customize their homes, including open floor plans, suite style rooms, multi-purpose air conditioned rooms above garages, a mix of one or two story designs and more. In Central Florida, Royal Oak, Bellalago, and Waterview communities are very popular among millennials. Moving a little up North to Jacksonville, our Old Still and Cypress Trails have a mix of younger families and even older empty nesters.
GlobeSt.com: What amenities do millennials want in their community?
Kanijan: Millennials want resort-style amenities that makes every day feel like a vacation. There is also a big focus on wellness, and amenities that promote a healthy lifestyle are desirable cross-generationally, actually. That is a common thread with all homebuyers now, from active adults to Millennials. We see home buyers seeking out vast green spaces, nature trails, jogging paths, sports courts, and water activities.
At Cypress Trails at Nocatee, residents enjoy outdoor trails for walking, running, and nature strolls, and there's even a water park. It's these types of amenities that allow for young families to grow as well.
Millennials can enjoy these offerings now, and when they're ready to expand their families, wellness and outdoor amenities can be enjoyed by all. There' also the desire to have an urban feel in a suburban neighborhood. Our community at Old Still embraces urban parks with streetscapes and front porches so you get the best of both worlds.
A common misconception is that communities that boast luxury amenities are out of the price range of millennials. But, there are many communities that offer homes with amenities in the 200s to 300s. Also, many of our cities, such as Jacksonville, have bolstering economies with strong job markets. That coupled with affordable homes makes great options for millennials.
Canadians are also flocking to single-family homes. Find out why in my recent column.