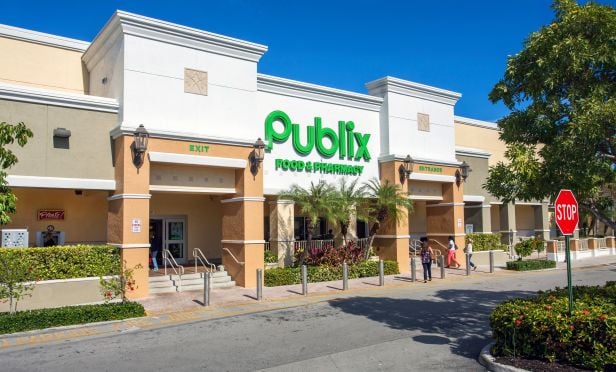 MIAMI—Retail assets can retain their value despite the changing landscape of the retail industry—what some call "fall of the mall" or the "retail apocalypse. One such example is Winter Springs Town Center, a 115,767-square-foot, two-story retail plaza anchored by a highly successful Publix supermarket located at 1160 East State Route 434 in Winter Springs, FL.
Phillips Edison & Company acquired the asset. With an average household income of $106,143 within a 1 mile radius of Winter Springs Town Center, Winter Springs is a growing, affluent community straddling the strong-performing E. Seminole and Casselberry retail markets.
Particularly in Florida, Publix-anchored centers are doing well and continue to draw investor interest. However, Bell can provide further insight into other factors the retail tenant mix must include in order for plazas to maintain and grow value. The Winter Springs Town Center is a great example of what he would share.
"The demise of retail as a favored asset class is grossly exaggerated," John Bell, managing director with Transwestern, who represented Phillips Edison in the sale, tells GlobeSt.com. "To the contrary, retail is alive and well, has not succumbed to the internet, and in many instances, is actually thriving."
Will High-Street Retail Work in Miami's Urban Core? Here's one thought.
Instead, Bell argues, the internet has not devalued retail but has materially impacted what constitutes a viable and growing tenant mix. From his view, a successful tenant roster is evolving, with a transition away from electronics stores, large department stores, and mid-size to junior anchor size clothing stores. The commonality of these out of favor uses is they offer products that shoppers can purchase online more efficiently and cheaper.
"The optimal post-internet 'new economy' tenant mix is influenced by internet shopping patterns, with the following tenant types immune or not replaceable by online shopping: grocers, healthcare tenants like urgent care facilities, fast/casual food concepts, gyms, and especially uses with experiential components," Bell says. He points to a few examples of experiential retail uses that cannot be replicated by the Internet: restaurants with live music, escape rooms, laser tag, as well as stores and restaurants with highly educated and attentive sales reps that provide consumers a boutique shopping experience.
"Shoppers want entertainment as part of their consuming," Bell says. "Thus, demand for retail investment is as strong as ever for those assets with a tenant roster in tune with the shifting preferences of consumers. Shoppers continue to have a voracious spending appetite, and the retail community has listened to the consumer by changing its tenant mix."