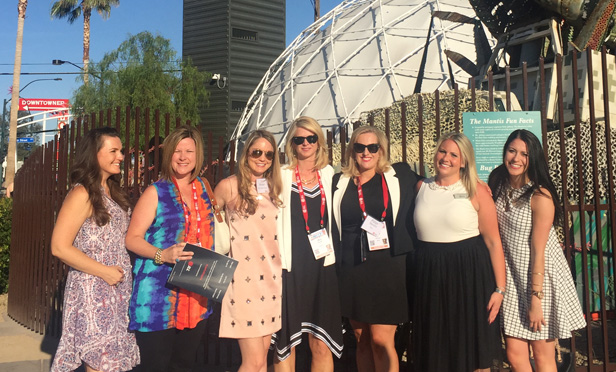 LAS VEGAS—Let's Go Shopping. More than a suggestion for a Saturday outing, it inspires the name of a new marketing program—#LetsGoShopping—formally unveiled by JLL at a press conference during RECon 2016 here. The firm also used the time to delve into some of the issues that still hover around the blending of bricks and clicks—online as opposed to in-store sales.
"What can we do to make shopping special?" That was the question posed by Greg Maloney, CEO of JLL Retail and a trustee of RECon's parent organization, ICSC, at the conference.
#LetsGoShopping is clearly his answer. The campaign is being billed as an advocacy campaign for the shopping experience. "There are endless reasons why retail sales still happen in-store," said Maloney. "Physical shopping is alive and well and transforming into personalized experiences." In fact, he pointed out, while online sales are expected to grow 8.6% annually over the next five years, nearly 93% of retail sales still happen in-store.
Playing on that theme, #LetsGoShopping blends video, print and digital promotions appearing at 24 JLL-managed shopping centers nationwide to celebrate the in-store shopping experience. To highlight the emotional aspect of that experience, the campaigns this year revolve around four mid-year events. The inaugural Mother's Day Campaign, which played on Instagram and Twitter on April 25, garnered nearly 300,000 views. The remaining campaigns will run June 2 to 16 (for Father's Day); June 30 through July 14 (to tie in with the traditional wedding season); and late July/early August for back-to-school.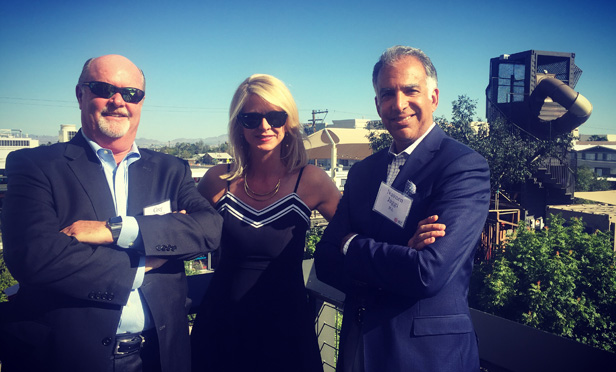 "Consumers shop online and in store, but memories happen in person," said Paige Steers, JLL's retail marketing director. The stories crafted for the four campaigns are geared to drive that experience home to all consumers.
The link between online and in-store sales was also the crux of a conversation at the press conference, moderated by ICSC's Jesse Tron. "Retailers are still in denial about the power of internet shopping," stated Naveen Jaggi, JLL's president of retail brokerage and capital markets. They don't realize that today, their front door is the Internet."
That they are in denial was brought out by global retail leasing chairman David Zoba, who stated that only 19% of the 250 top retailers have profitable omni-channel businesses. But this in a way provides an opportunity for landlords.
"Landlords used to provide just the box," he continued. Now they have to provide a full experience," and this, he predicted, will have an impact on leasing rates. Rather than charging a base rate and a percentage of brick-and-mortar sales, "They will insist on a fair share of providing a location that makes more profit by providing that experience, with restaurants and wifi.
"It is a time of unprecedented change," he stated.