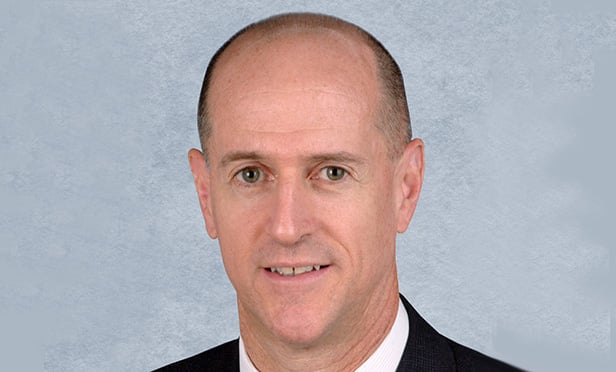 CALABASAS, CA—Office vacancy rates might still hover higher than pre-recession averages, but the outlook for the market remains positive, reports Marcus & Millichap in its Summer 2016 Office Outlook. (Marcus & Millichap is a GlobeSt.com Thought Leader.)
"As anticipated tenant expansions and job growth continue, the firm characterizes the market as 'vigorous' with the expectation of continued momentum," remarked Al Pontius, SVP/national director of Marcus & Millichap's Office Division.
"Recent economic trends have sustained growth in office-using employment," states the report, "triggering tenant expansions and the creation of new office-based businesses. Since office-using payrolls surpassed their prior peak in 2013, the rate of growth has accelerated and captured a broader swath of metros. In the near term, the office sector is poised for future gains. Vacancy rates in many metros are still above the averages posted prior to the recession while construction remains restrained."
The above-mentioned gains have been aided by what Marcus & Millichap terms "conspicuously light" construction activity, and developers are expected to deliver 79 million square feet of product this year—most of it pre-leased—helping to drop the national vacancy rate some 30 basis points, to 14.8%. Not surprisingly, rents reflect the tightening market conditions, and a respectable 3.9% increase in rates is anticipated for 2016.
Backing all of this vigor, of course, is a national employment trend that has shown deliberate progress. In fact, the report states that, "With an average of slightly over 200,000 jobs added monthly over the 12-month span ending in June, US payrolls currently sit nearly 5.7 million jobs above the pre-recession peak." And the portion of that populace who sit in offices is also on the rise, with "current payrolls up by 1.8 million workers over the pre-recession peak. Professional and business services remains the largest office-using employment sector and these establishments occupy an array of building sizes and classes."
In many respects, America's new ways of working have also contributed to the moderate but steady performance gains, putting people to work and yet keeping demand for new inventory light. "Cloud computing and arrangements enabling more employees to work remotely may be exerting a slightly suppressive effect on new space demand," the report states. "As a result, construction of new multi-tenant office buildings has been limited."
Add to this the growing popularity of such shared concepts as We Work—even among larger corporations—and a clear picture begins to emerge of how development is adjusting to the shifting nature of the American workplace.
Clearly, as we move into the second half of the year, positive employment trends against the backdrop of development reflective of the market it supports is likely to sustain the momentum of the US office market.
For the full report, click here.