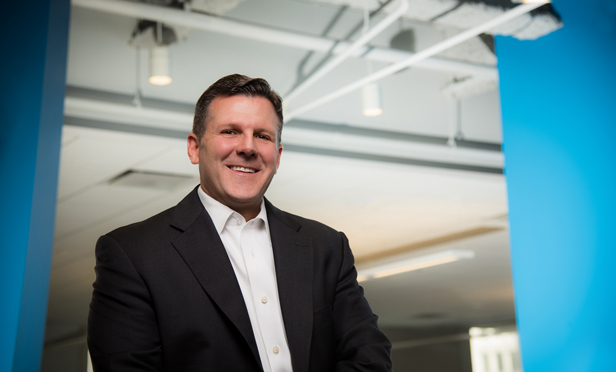 OAK BROOK, IL—Local market expertise is key to success at RPAI. We heard it most recently in our exclusive with Nick Over on the art of the mixed-use deal. And we hear it again now as Gerry Wright, president of the REIT's western division, describes his team's approach to maximizing all existing projects in the RPAI portfolio.
"Our focus is on cultivating opportunities within our existing centers," he explains to GlobeSt.com. "It's really all about identifying opportunities that are accretive to the property's cash flow and can enhance the overall value of the asset and, by extension, shareholder accretion."
To make that happen, of course, the teams have to keep their ears to the ground and understand, as Wright says, the local demand drivers. "To properly cultivate opportunities, we charge our asset management and leasing teams with keeping close tabs on local trends and demand drivers," with an end goal of capitalizing on the current demand via backfilling expiring or vacant space, pad development, and/or purchasing undeveloped sites adjacent to the center."
The goal, of course, is a sort of real estate double play. It's always about revenue, naturally, but a properly tenanted center, says Wright, also "increases the overall appeal of the center, which contributes to tenant retention."
Two prime examples of RPAI at work come from around the Dallas/Fort Worth MSA, both purchased in 2006. The first, Lake Worth Town Crossing in Lake Worth, TX, was 91% occupied three years ago.
" Target owned an undeveloped expansion pad that was within the site, and we were able to acquire that pad to accommodate two tenant requests," explains Wright, the tenants being Maurice's & Ulta. By doing so, RPAI added "about 15,000 square feet of GLA to the center, and it generated an additional $220,000 of NOI." From start to finish, including a lengthy negotiation with Target, the project took roughly 18 months. Today, he adds, the center is nearly 98% occupied.
Parkway Town Crossing, in nearby Frisco, TX, was 75% occupied in 2013, and was slated for a 25,000-square foot big box, Wright says. Ultimately, "We didn't have the big box interest, but we had a significant amount of pent-up, small-shop demand. We were able to pre-lease the space—to Ulta and Tuesday Morning, which generated an additional $340,000 of NOI." Today, Parkway is 99% occupied with such other name tenants as Target, Best Buy and Michaels.
And the work goes on. Wright and company are charged with tackling four centers per year. And two are already in the 2017 pipeline, one in Seattle and another in Dallas.
To an untrained ear it might not sound like a heavy load. But, as Wright explains, "These projects take time, sometimes as long as 24 months, and there are significant dollars attached to each. But we're patient, we're diligent and we're not afraid of hard work."
That he says, is the only way to uncover and build on opportunity.