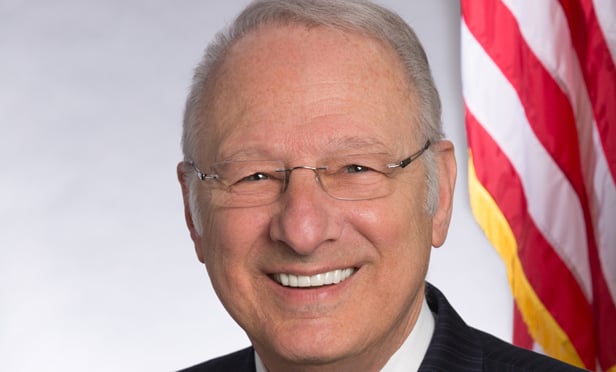 OAK BROOK, IL—Students of the Bible—or at least of traditional spirituals—will remember that Joshua "fit" the battle of Jericho and toppled the walls with a single trumpet blast. Well, the expelled air behind the reports of retail's demise are no match for that used in that long-ago battle. Joe Cosenza, president of Inland Real Estate Acquisitions and vice chairman of The Inland Real Estate Group, Inc. uses the outcome of that ancient fray to make marked comparisons between successful retail and well, all those retailers that've been huffed about.
"This isn't Jericho," he tells GlobeSt.com. "The walls aren't tumbling down. But there's so much negative press and rumors about retail, and over the past six months it's been getting worse due to all of the bankruptcies and store closings. People need to be set straight."
Indeed, the news seems dire, and troubled retailers such as Sears or bebe seem to dominate the headlines, whether the troubles were due to management issues or struggles adapting to new modes of consumer activity (read: online sales). But, what Cosenza wants to make clear is that "It's not all retail, and there are selected areas of retail that are not necessarily within that category."
As proof, he cites such players as DDR, Kite Realty (which a few years back purchased Inland Diversified for a reported $1.2 billion) and Regency, all of which are more than 95% occupied. Inland REITs themselves are, on average 95% full, he says.
But the question, of course, is why? If the retail landscape is as dark as the headlines report, what's the distinction between the winners and losers?
"Most if not all of those with high occupancies also have a very high percentage of grocery anchors. For example, our retail REIT is about $1.4 billion in size, and 80% of the annualized base rent comes from grocery-anchored properties. The other entities I mentioned can be anywhere from 67% to 88% grocery-anchored."
And despite other news you might have read about a drive toward healthier grocery brands, Cosenza adds that "It's not necessarily the type of grocery. It's in fact merely grocery, any type of grocery, but I'll qualify that. We own several Whole Foods and Sprouts—which in fact sprouted from Wild Oats, which was bought by Whole Foods —but we also have names such as Kroger and Harris Teeter and Publix."
Responding to competition, all of the more traditional chains are now well-stocked with healthier choices, playing now to millennials and boomers alike. "Every single one of them has a health food section. Whole Foods and Sprouts are no longer the only ones."
There's another differentiator: It comes in the overworked concept of retail experience, which when folded into the mix creates what Cosenza calls "Amazon killers. You can't touch apples, you can't smell cheese on Amazon, and you can't enjoy walking down the aisles and see a new product and buy it. You can't go to the cleaners or get your hair or nails done. And these are precisely the usual suspects, the usual tenants in the properties alongside grocery stores."
In the weeks leading up to the 2017 edition of RECon, Cosenza voices a concern that the bad news will continue to pour in. The danger, he says, especially among those who don't understand the highly nuanced nature of retail, is that all retail will be painted with the same broad brush.
Yes, there are cracks. But the walls are still standing.