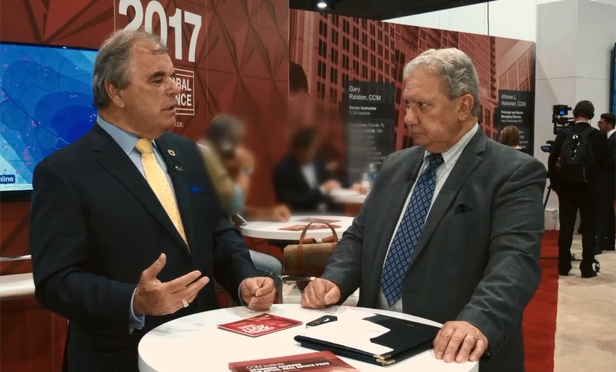 LAS VEGAS—It may not be the case in retail, but real estate as an asset class lacks inventory, the biggest issue facing the industry today, according to 2017 CCIM president Robin Webb, CCIM. He told us so during this exclusive video interview from the show floor of RECon 2017.
"We're in a growth term that will take us out another two or three years," predicts Webb, who sees more tailwinds than headwinds.
So then, what are the issues for members and the industry as a whole? He tells us:
● Restricted inventory;
● Keeping up with tech developments;
● Reaching a new generation of potential practitioners and remaining relevant to them.