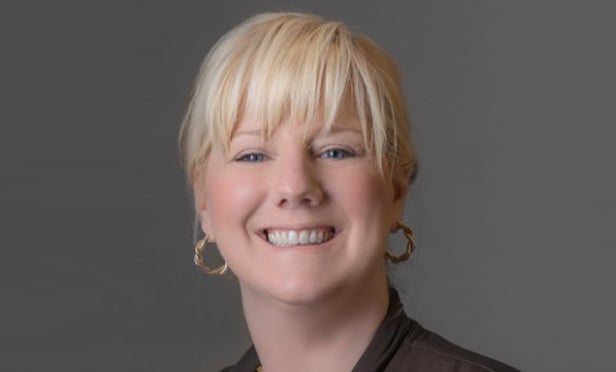 ORLANDO–There's a downside to the economic upturn, and it comes in a rather odd space–the ever-flush-and-fertile multifamily market. The rush by developers to cash in on upper-scale housing has contributed to a national dearth of product for those who need it most, namely the candidates for affordable and workforce housing. And, of course, a shifting regulatory environment adds fuel to the fire.
In this exclusive interview, Melissa Marcolini Quinn, SVP and managing director of NorthMarq Capital's Orlando office, provides the background to the current state of affairs and outlines some of the groundwork being laid by the GSEs to correct the critical imbalance.
GlobeSt.com: There's a critical shortage of affordable housing. What lead us to this point?
Melissa Marcolini Quinn: The situation is actually getting worse, and it's the result of multiple factors. One major funding source for affordable housing developments, Low-Income Housing Tax Credit (LIHTC), has been significantly affected since the election. With the new administration in office and the expectation that corporate tax rates will be slashed, the demand for tax credits has diminished. This caused significant volatility in the tax-credit equity market right after the election, and while the market has settled down a bit, it's still way off the pricing of pre-election days.
This makes it increasingly difficult to make the numbers work for developers, and many projects have fallen out or been put on hold. Couple that with increased construction costs making new class B development less viable and the growth of acquisition/rehab and repositioning of existing workforce housing supply and you have the perfect storm culminating in a critical shortage.
GlobeSt.com: Can you elaborate on workforce housing and the shortage of supply? Let's go by the numbers.
Quinn: Workforce housing is considered class-B or -C multifamily. Out of the 400,000-plus multifamily units that are in the pipeline, only about 50,000 of those are for B/C assets. At the same time, there's been a tremendous amount of value-add acquisitions and rehabs, where developers buy B/C assets and reposition them into a higher class with higher commensurate rental rates. Often, this prices out lower-earning tenants or requires those tenants to use a greater percentage of their income for housing. A recent Harvard University study found that more than 21 million households paid in excess of 30% of their income in rent, and over half of those actually paid more than 50%. By definition these renters are considered "cost burdened." Since 2000 there's been a 32% rise in median asking rents. Unfortunately, this trend is expected increase.
GlobeSt.com: You mentioned the new administration. What else is at play here?
Quinn: The lack of new workforce housing supply being constructed is due to a few factors, including the pullback of lending on new multifamily construction by the banks. Much of the capital being deployed is geared toward existing clients that tend to be focused in the class-A multifamily markets. This is also where credit officers in banks prefer to lend, since it's often viewed more positively from a risk standpoint and the income stream underwrites more favorably. In addition, and arguably one of the largest factors contributing to the lack of new B/C supply, is rising construction costs and the cost of multifamily land. This makes it very difficult for the construction numbers to pencil out. The fact is that you may save money on the lower finishes of a B/C asset but the lumber, concrete and labor generally don't vary greatly depending on class.
GlobeSt.com: What programs are Fannie and Freddie offering to ease the shortages?
Quinn: The agencies recognize that there's a critical need for more affordable housing. They've always played in the LIHTC market but in recent years have implemented programs to make it more cost-effective. This includes creative ways of working with the respective housing authorities to finance 4% tax-credit deals using a mortgage instead of bonds while still adhering to the regulations, such as the 50% test. This greatly lowers the overall cost of capital and increases the speed and efficiency of getting the deals done. They've also rolled out bridge-loan programs aimed at feeding their tax-credit re-syndication programs.
However, LIHTC and assets encumbered by regulatory agreements address only a part of the problem. The agencies are trying to step up to see what can be done to help the rest of the population, which may not fit into the specific income requirements set forth in those complexes but still need more affordable housing.
The reality is that Freddie Mac and Fannie Mae are very focused on the preservation of naturally occurring affordable housing. They're offering substantial interest-rate spread reductions for properties that cater to tenants whose incomes are less than a certain level of the area median income, along with more attractive underwriting parameters. They also have the ability to offer greater interest-only periods on assets that demonstrate a greater differential between the market rents and the rents the property is receiving.
GlobeSt.com: What does that mean for you?
Quinn: Northmarq Capital is on the front lines working with the Agencies on developing solutions aimed at addressing the need for more workforce and affordable housing. We're currently piloting a new program with Freddie Mac called Impact Gap Financing, which is geared toward non-profit owner operators. Other programs in the works, which will hopefully be rolled out by next year, include a construction program and a mezz program, both geared toward workforce housing. We'll continue to work toward addressing the housing affordability crisis nationwide, since the need for housing that is affordable or in reach of the working class is not likely to dissipate anytime soon.