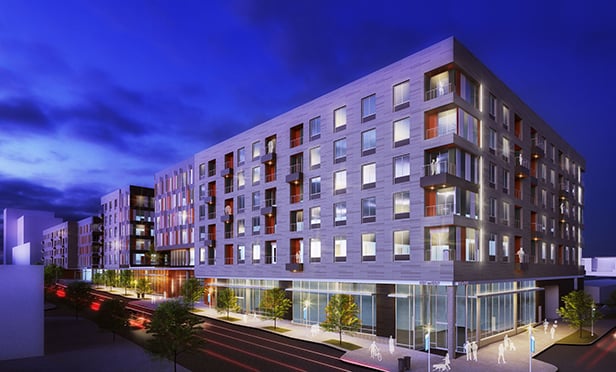 NEW YORK CITY—Affordable housing is multifamily's problem child, largely pushed aside by the bigger paydays of the luxury market, bureaucratic oversight and dwindling funds for construction. Relief from this chaotic condition lies largely in the hands of lawmakers, leaving it to the creativity of practitioners, the developers and the financial sources to fill the gaping holes in the system.
"The country is experiencing an unprecedented rise in renting," says Al Beaumariage, KeyBank's SVP and program manager for affordable housing. Since the current upswing began in about 2010, "the number of renter households has increased on average by 800,000 annually. So today, nearly 39 million people in the US, or one in eight, are calling apartments home." Still, he adds, a mere 300,000 apartments are coming out of the ground annually, only 40,000 of which are affordable.
This production, or lack thereof, doesn't complete the dire picture. The National Apartment Association says that in 2015 dollars, the median income of an apartment household has fallen by $3,000 since 1985, he says. "Since 2001, renters' real median income has fallen 9%, so nearly a third, or 31% of renters, earn less than $20,000 per annum. That too is fueling the affordable housing crisis."
Help of course is on the way. Or at least the promise of help, in the form of tax reform and Senate Bill 548, formally the Affordable Housing Credit Improvement Act of 2017. And therein lie solutions…or yet more problems.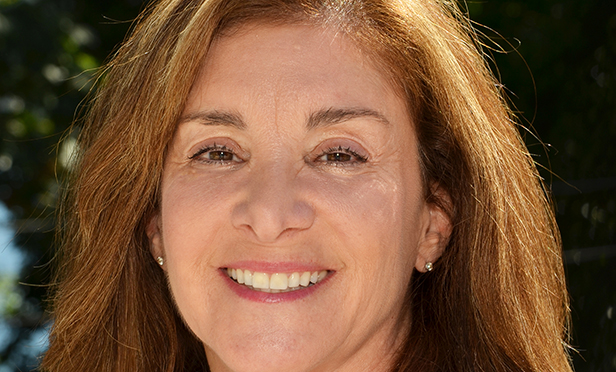 Welcome to the Quagmire
"The White house wants to lower corporate and individual tax rates, eliminate some deductions and simplify the tax code," says KeyBank western region manager Cathy Danigelis. "No details have been released, but Congress needs to have new revenues offset any tax cuts, and that's where it will get tricky. I don't believe they'll be able to get to the proposed 15% corporate tax rate, but they may be able to lower it to 25 or 30% which is the tax rate most investors have been using since the election. Both of these events will create gaps."
Beaumariage says the bill is a step in the right direction. "It starts to provide a fix for many of the barriers to tax-credit development and allows low-income housing tax credits for working-class families. The bill will also enable developers to build in higher-cost areas with better infrastructure and proximity to employment and schools by establishing a 4% minimum credit rate for certain projects." This, he says, would nullify NIMBY objections raised at the local level.
Importantly, Danigelis adds that the bill is fortunate to have bipartisan support. Why? "Because it utilizes public and private funds, and both parties realize that housing is crucial," she states.
But passage of the act is yet to come, and the quagmire that exists inside the Beltway is likely to stall tax reform for months. In the meantime, "It comes down to a lack of sufficient sources of capital to support rental housing and reasonable rates," says Beaumariage.
"And filling those gaps is the critical and hardest part," adds Danigelis, who is a two-decade veteran of affordable housing. "Making projects pencil out is what KeyBank and other banks and developers struggle with now."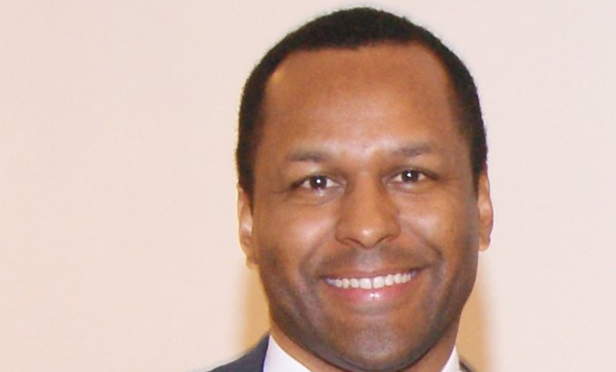 Working the Pencil
It's a game of chess, says Dan Bythewood, president of La Cite Development. He is also managing member of subsidiary PSH1, which is part of Center\West in Baltimore. The project is a 3.2-million square-foot mixed-use development that includes some 3,000 units, 20% of which are affordable.
"Before you make a move in this game of chess," he says, "you have to understand what's going to happen. You have a myriad of people you need to make happy. These include your equity and capital source, your tax credit syndicators, the city, state and feds, some eight or nine people in all. In addition, there's an entire community you're affecting as a developer. You need the politics and the capital and the equity to be there, and you need a very well-oiled team that can execute on a complicated transaction."
He adds that education is key to making a project pencil. Education on such things as why any benefits should go to affordable. Well, "the actual benefits–taxes, grants or subsidies–are 100% going to pay the affordable units. We're subsidizing significant costs, and the market rate units help the project stay in the black. It's on us as the developer to find ways to make projects like Center\West happen because there isn't enough money, bank debt, available otherwise."
Creativity is Key
Facing those gaps, however provides opportunity. At least for those with the creativity to see beyond the hurdles. "The capital stack has to include other soft money," Danigelis says. "The bank can't be the only source as we are constrained by regulatory requirements on both the debt and equity side. Federal funds are less available and cities and states are stepping up with soft money and grants as well as introducing innovative public and private partnership programs."
She cites Denver which recently rolled out a plan to purchase empty high-end apartments and subsidize rents with local corporate or foundation funds. And, in her own backyard, Seattle, "last year we passed a levy that helps provide soft money to affordable housing as well as provide emergency funds to prevent homelessness."
KeyBank certainly has been doing its part. Beaumariage reports that KeyBank is the 5th most active affordable housing lender in the country with over $1.4 billion in annual production in 2016 and anticipate to do over $1.8 billion in 2017.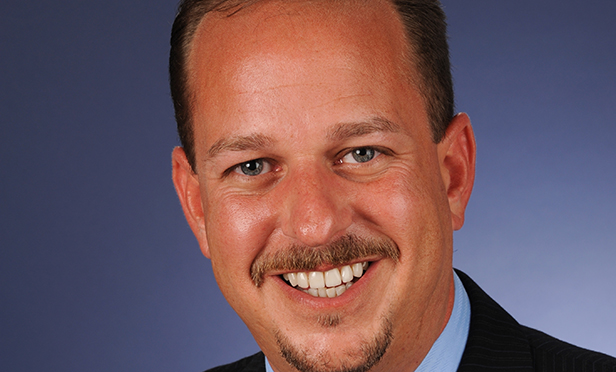 Included in that is Center\West, and the first two buildings that contain the affordable 80/20 portion of the massive, transformative project. "We had an amazing team," says Bythewood. "They were committed to re-creating a neighborhood that has seen disinvestment since the 1950s. KeyBank went through their entire credit committee, and we formed a team that in four months went from zero to firm commitment and within seven months closed the transaction, which is unheard of." He notes that HUD transactions can take as long as 18 months.
As he indicated previously, education was key, and "We went through every nook and cranny and every scenario to make everyone feel comfortable. We also floated a TIF bond that was sold to BlackRock, T. Rowe Price, Oppenheimer through the City of Baltimore."
The result of that intensive push, which included calls to and from KeyBank at 3 a.m. on Sunday mornings, was "a $56-million senior loan backed by a $12-million TIF from the City of Baltimore. We contributed $7 million of land value and $7 million of our own equity. We also received $550,000 utility-relocation grant from the City. That is our entire capital stack."
The project, still coming out of the ground, is transformative in many ways. "This neighborhood was filled with individual homeowners who had trouble selling homes for $80,000," says Bythewood. "Now they're selling for $250,000. KeyBank's participation changes not just my project but the lives of hundreds of neighborhood homeowners."
"This is a calling," says Beaumariage, who's been in affordable housing for 23 years. "Once you get into it, you want to solve as many problems as you can. We can't solve every problem, but we can solve a lot of them."
"Our purpose is to help clients and communities thrive," adds Danigelis, "and I hope we're making a positive impact on the community where we live and work."