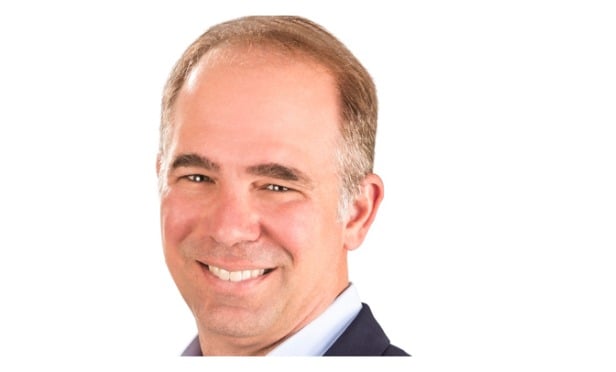 LOS ANGELES—Technology is hitting both sides of the deal in commercial real estate, according to a recent webinar from Partner Engineering & Science. Joe Dehake, Partner's CEO, talks to Rick Sharga of Ten-X, formerly Auction.com, about how technology is impacting the transaction process, and, on the flip side, Chris Reeves of BBVA Compass, about how the firm is implementing technology to deal with regulatory scrutiny.
"Real Estate is probably the single addressable market that really hasn't been already impacted dramatically by the Internet," says Sharga in the series. The company is looking to close the gap between informational and transactional, using financial services companies like E-trade and Ameritrade as examples. We believe that the closet parallel to what we are going to see in real estate is in the financial services industry. What the financial industry has done that real estate hasn't gotten to yet is that they have created a middle tier, and in that middle tier you see people doing a pay-for-services model where they work with a broker to do part of the transaction, but not the whole thing.
The company received a sizable investment from Google Capital to boost their technology to make this shift. "One of their areas of interest was the fact that we are in the commercial real estate industry, where they really didn't see anyone else moving into," adds Sharga. In addition to changing their name from Auction.com to Ten-X, the company has also rolled out new platforms, including Tex-X Homes and Ten-X commercial.
This, of course, greatly changes the current transaction process, which is broker driven, but Sharga eases fears that the company is looking to usurp real estate brokerage. Ten-X has hired a broker to build out a national broker channel. "We are most successful when we are able to partner with brokers in local markets," says Sharga, adding that 90% of the deals they have already done have had a broker on at least one side of the deal. "They bring local market expertise; they bring the ability to manage a property, and the combination of their local market expertise and our ability to market a property globally and to bring on the transparency, the efficiency and the ease of use of an online platform, is really the most powerful combination."
While the transaction process is being totally overhauled, the lending side of the business is also evolving alongside new technologies. Dehake sat down with Reeves, an appraiser, to discuss the way that their business is using technology as a tool to stay competitive. "Technology has played a major role in allowing us to be able to quickly and efficiently meet with the regulatory burdens that are growing every day," says Reeves. The firm uses a web-based due diligence service, which allows them to manage due diligence and property inspections, keep track of vendors and allows for digital communication. Through this program, the company is able to streamline data, produce electronic reports and reduce report sizes.
The company is going to adopt a system that will also allow this web-based system to communicate with the loan system, which will allow them to constantly update collateral values, appraisals and old appraisals.
These were two examples of the ways that companies are evolving on both sides of the transaction to keep up with technology in our changing world. Because, as Derhake said at the beginning of the webinar, "Technology can be a disruptive force, and if it is a disruptive force that disrupts your business or marginalizes your investment, it can be a wicked force."