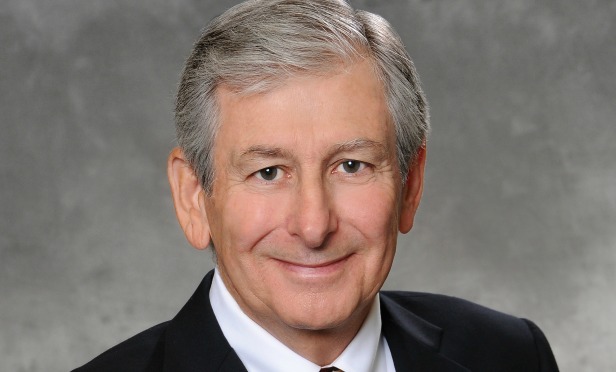 LOS ANGELES—Thanks to the popularity of ecommerce and increases in imports, the industrial market has hit its stride—and there is no end in sight. According to the 2Q16 report from Newmark Grubb Knight Frank, industrial market vacancy rates will remain low into the foreseeable future with absorption keeping up with construction deliveries, while rents will continue to climb. With other sectors—like the retail and office markets—seeing some volatility, forcing some experts to question the possibility of a recession, we had to ask: is the industrial market unstoppable? We sat down exclusively with James Biondi, executive managing director at Newmark Grubb Knight Frank, to talk about the market, why it is still out performing other sectors and how it is positioned to handle a recession.
GlobeSt.com: Is it surprising to see that industrial is performing so well, despite flattening in retail and office?
James Biondi: No, it is not surprising because the industrial sector has historically been much more predictable than office and retail sectors. Industrial is less complicated and therefore it is less susceptible to economic fluctuations, and consumer trends. Additionally as port activity continues to rise year over year, the industrial sector will benefit since there is a direct correlation between the two.
GlobeSt.com: Why haven't flat retail sales harmed the industrial market?
Biondi: Today traditional brick and mortar retail sales have less influence on the industrial market. People are consuming in different ways. As Internet sales continue on their upward trajectory, direct sale companies—like mega-user Amazon—need more warehouse space to accommodate fast delivery of products to their customers.
GlobeSt.com: Is there danger that the scarcity of product and the increasing demand will hinder growth in the market?
Biondi: If you define growth as net absorption of space, then yes. When there is a shortage of supply there are certainly fewer transactions and less choices for users. It means fewer companies will be able to expand unless they move to other markets such as the Inland Empire where supply is less constrained. Consequently, those companies, which cannot expand, simply renew current leases. Developers are always looking for opportunities to either repurpose existing older assets to meet modern demand or build ground-up in the South Bay given its key location to the ports and LAX. The South Bay market is an infill market so raw land is rare. With that said, there are pockets of new development like the Brickyard in Compton and the Farmers Brothers factory redevelopment in Torrance.
GlobeSt.com: With low industrial vacancy rates into the "foreseeable future," as the report says, what will the industrial market look like during a potential recession?
Biondi: The industrial sector is very well positioned for a potential recession and will experience a minimal amount of disruption. With vacancy rates at .9 percent, rents will flatten or go down slightly depending on the severity of the recession. Sublease space and "time on the market" will increase.
GlobeSt.com: What is your advice to tenants in need of space in this market?
Biondi: My advice to clients who need space is to snap up facilities that best meet their needs. In years past there would be many buildings to choose from, now there may only be one or two. It is currently a "landlord's market" which means fewer concessions to tenants. If a tenant wants to stay put, it is a good idea to start renewal negotiations well before the lease expiration.
GlobeSt.com: What does the investment arena look like? How competitive is the market and how is the competition affecting pricing?
Biondi: The investment market is very competitive as demand outweighs supply causing cap rates to be at all-time lows. In some cases we are seeing investors taking on more risk by paying "user prices" for properties, which are vacant or have short term leases if there is upside in rental rates. This is another testament to the fact this is a hot market. Investors are seeking to deploy capital and are willing to make some exceptions to their typical investment criteria.