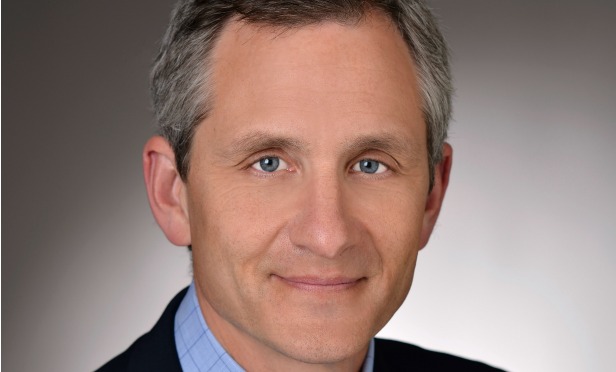 LOS ANGELES—Grocery-anchored and daily needs retail centers are poised for another strong year. According to Joe Dykstra and Randy Banchik, co-CEOs of Westwood Financial, strong ecommerce sales will continue to drive the retail niche in 2017. Earlier this year, Westwood consolidated its real estate portfolio, a strategic play to take advantage of grocery-anchored retail properties. To find out what they expect from the market next year and how they are building a strategy around those expectations, we sat down with Dykstra and Banchik for an exclusive interview. Here, they talk about the challenges facing the market, what to retail trends will dominate in 2017 and why they are still bullish on grocery-anchored centers.
GlobeSt.com: What is your outlook for the grocery-anchored retail center niche in 2017?
Randy Banchik: Grocery-anchored and necessity retail will remain a very attractive product type in the New Year, especially with the continued rise in e-commerce. In fact, online sales are anticipated to reach $523 billion by 2020. This continued increase in online sales is driving strong demand from investors for retail that is more Internet resistant. For example, at Westwood Financial, we focus exclusively on acquiring grocery-anchored and necessity retail centers. These centers continue to be the best "last mile" option for retail delivery of groceries, and perform well over time because they provide many of the everyday products and services that cannot be replicated through online channels.
Joe Dykstra: As opposed to traditional retail, these centers consistently provide more long-term stability and we believe that will continue into 2017. That said, retail owners and investors that will have the most success in this sector are the ones who take a strategic approach to leasing. For instance, we purposefully tenant our properties with Internet resistant and service-oriented businesses such as medical offices, salons, fitness centers, fast food restaurants and dry-cleaners.
In addition, we are also very strategic with the location of our centers focusing on growing urban cores and stronger suburban markets that feature appropriate combination of purchasing power, demographic strength, and daytime population in areas that consistently demonstrate quality market fundamentals.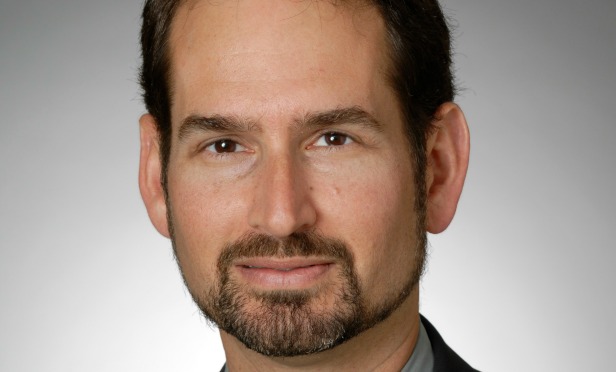 GlobeSt.com: Are you doing anything to adapt your investment strategy in the coming year to drive your business forward?
Banchik: Tenant diversification is a major component of our ongoing strategy. We have partnered with more than 19 different grocery anchors and plan to continue to expand these partnerships in the upcoming year. As the retail landscape and consumer preferences continue to evolve, having a diverse tenant base will reduce the overall risk of a portfolio and provide stability in this ever-changing market.
In addition to partnering with these grocers, it's important to be flexible and have the ability to adapt along with them. Just as retail owners have to adapt their strategies to remain competitive with the evolving retail landscape, retailers have to do the same. It is extremely important to position a portfolio to allow for this flexibility and cater to the needs of the tenants' evolving strategies. For example, we recently rolled up 271 separate retail investment partnerships into a single $1.2 billion portfolio of 75 retail centers in 26 cities, with 1,100 tenants. This strategic approach provides us with the capital and flexibility to accommodate tenant expansions and center redevelopment that ultimately contribute to the long-term value creation.
Dykstra: In addition, we are remaining more diligent and disciplined in the types of properties and submarkets in which we invest. We are looking for opportunities in markets that have high barriers to entry in strong urban cores and stable suburban markets that have quality demographics, high household incomes, and a highly educated workforce. These densely populated markets are more resilient over time and will ultimately provide higher traffic for retailers and retail owners. Retailers today place a greater emphasis on traffic and location and are willing to pay a premium for centers that provide for this increased traffic, which we believe are these urban core centers. Overall, retail owners and investors that focus on diversifying their tenant base across all of their centers, and only acquiring assets in optimal locations will be the most successful in the New Year.
GlobeSt.com: Daily-needs retail has been a dominating trend in 2017. What other retail property trends do you expect to dominate the market in 2017?
Dykstra: We will continue to see a shift in strategies among grocery stores and specialty grocers. For example, grocers are continuing to become more niche, evolving their strategies to meet the needs of today's consumer. This includes the size and layout of their shop space, as well as the types of merchandising. This evolution of the grocery anchor will continue in 2017.
Banchik: As our anchor grocers continue to evolve, non-retail tenants and restaurants are also playing an increasing role in grocery-anchored and necessity retail properties. Currently, traditional retail takes up less than 20-percent of many of our centers' total annual base rental income, while food and beverage tenants make up more than 24-percent and growing. Quick service and fast casual restaurant concepts are taking up residence in centers across the country at an increasing pace, and 2017 have its share of winners and losers in this crowded area of the tenant population, with some fallout anticipated. Medical also continues to represent a larger portion of our ABR.
GlobeSt.com: You are focused nationally. What investment markets are you eyeballing in 2017, and how is this different than 2016?
Dykstra: As a California-based company with property in 19 states across the country, we are constantly refining our target markets based on our portfolio experience. We intend to balance our portfolio with acquisitions in gateway markets along the west coast in 2017. We are seeking assets in urban and strong suburban areas that provide more density such as Los Angeles, Seattle, San Francisco and San Diego, among others. These markets have demonstrated long-term stability and are more apt to withstand economic shifts. We still like a number of our core markets in Texas, the southwest, and southeast based on projected rental growth and continuing improvements in fundamentals in many of those markets.
Banchik: We've established a strong and stable portfolio of assets in Texas, and areas of the Southeast and into the Carolinas over the past 12 years. A reallocation to west coast markets will further balance and diversify our portfolio, strategically positioning it for stabilized long-term growth.
GlobeSt.com: What challenges are you anticipating in this niche next year, and what are you doing to resolve or mitigate them?
Banchik: One of the biggest challenges from an operating standpoint will be the continued evolution of the grocery anchor and adapting to their changing needs. Grocery anchors are under a tremendous amount of competitive pressure and are continuously "right sizing" their locations. This could mean expanding or shrinking shop space, opportunity to add ancillary services, and ensuring that a property has the right features to grow and evolve with them. This is a challenge we anticipate will only continue to grow in the new year, but believe that the strategic consolidation of our portfolio uniquely positions us with the ability and capital to be able to support our tenants during these times of transition.
Dykstra: From an investment standpoint, grocery-anchored and necessity retail are a highly desired product type with prices that are continuing to rise, especially in the urban core markets that we are targeting. In the coming year, it will be extremely important to maintain relationships with brokers and source properties that fit within our investment criteria.