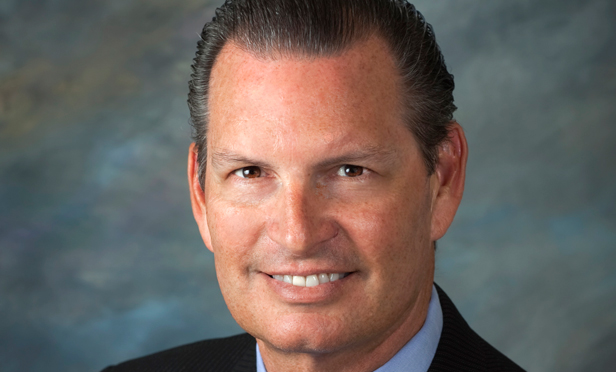 LOS ANGELES—Marketplace lending is gaining more acceptance in the borrower community, and the platform is starting to compete with the newly popular crowdfunding model as an alternative to traditional banks. Money360 is one of the leaders in this space, and has seen a boost in its business from borrowers that would have otherwise gone to traditional lending sources. Like crowdfunding, the lending model can build creative lending packages quickly, but matches borrowers to lenders online rather than raising individual small amounts of capital, like crowdfunding. We sat down with Gary Bechtel, president of Money360, to talk about the growth in the market and the acceptance of marketplace lending platforms.
GlobeSt.com: How has the perception of marketplace lending changed?
Gary Bechtel: Marketplace and non-bank lenders continue to gain greater acceptance with the borrowing community on a number of different loan products. Once a novelty, they are now an established capital source and are compared favorably against crowdfunding platforms and traditional lenders. They have been very successful—ourselves included—in raising large amounts of capital into proprietary vehicles that can then be deployed based upon their business models. This provides liquidity that was once filled by traditional sources.
GlobeSt.com: How has the industry evolved?
Bechtel: Marketplace lending has evolved to a direct, proprietary lending business, away from the "crowdfunding" model used by a number of companies in their early formation. Marketplace and non-bank lenders have achieved sustained acceptance from the investor and borrowing community, and are now recognized as a reliable source of capital.
GlobeSt.com: What are the benefits of marketplace lending?
Bechtel: Speed, flexibility and creativity are huge competitive advantages, especially in the bridge lending arena, where the ability to react and close loans quickly is key. The ability to operate under reasonable regulatory oversight, and without the multiple layers of approvals and regulation that govern more traditional lenders, helps us speed up the process dramatically.
GlobeSt.com: What opportunities has this created for Money 360?
Bechtel: We are seeing more and more transactions that otherwise would have gone to traditional lending sources because of our ability to react quickly and be more creative with deal structures. We have grown to accommodate larger transactions, filling a void left by banks, credit unions, life companies and CMBS lenders. We see this opportunity as an ongoing trend and are building our business accordingly.
GlobeSt.com: How are you competing with other marketplace lending platforms and crowdfunders?
Bechtel: We typically win transactions by being creative on our structure, offering a non-recourse option, and lending in primary, secondary and select tertiary markets. We can often provide more loan proceeds than our competition, allowing our borrowers to complete their transactions with less equity.