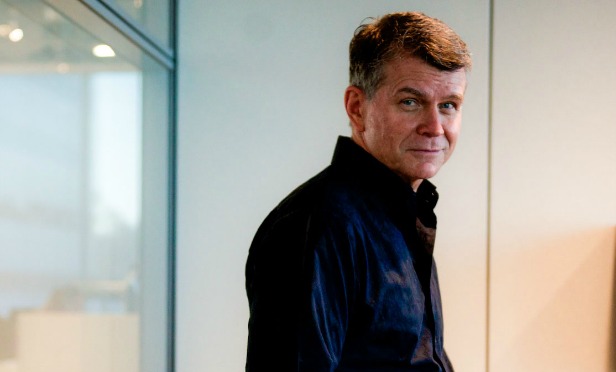 LOS ANGELES—Creative office is evolving once again. Today, tenants want people-focused spaces where there is room for collaboration, wellness, quite space and social space. The new term can accommodate all professional sectors—from creative-based industries to traditional tenants—and allows the space design to be flexible to accommodate different user needs while attracting talent. In a nutshell, today's offices are design-driven spaces with a focus on employees. To find out more about the design concept behind people-focused spaces and what design trends are dominating 2017, we sat down with Joe Lozowski, CEO of Tangram, for an exclusive interview.
GlobeSt.com: Why are office spaces shifting to be more people-focused?
Joe Lozowski: The introduction of technology over the past decade has dramatically shifted the way we work and the workspace qualities that employers and employees desire. With the rise of social media, the first thing most new hires do these days is snap a selfie at their place of work. As a result, there's been a new and heavy emphasis placed on brand and culture. Instead of depending strictly on functionality, companies now also want their workplace to reflect their internal culture and brand identity; consequently, aiding in attracting and retaining employees. Additionally, laptops, mobile phones, the availability of high speed internet and the ability to host organizational software via the cloud has allowed for increased flexibility in where, when and how we work. The office space is becoming more of a place to host collaboration, foster culture and develop innovation and strategy. Therefore, the size of workstations has decreased, the quantity of meeting spaces has increased and it has become more important than ever that your workspace represents your organizations strategic direction.
GlobeSt.com: What are the trends in office design that will dominate 2017?
Lozowski: We see three dominating trends for 2017. The first is the idea of a co-designed office space. The norm used to be choosing your new office from a hefty catalogue with fixed options. And, although that process of furniture selection is still commonly used, the most innovative companies out there are opting for a more personalized experience. Custom tailed furniture designed to their exact specifications. The second trend is anti-corporate furniture. We have seen a dramatic increase in the specification of residential and experiential furniture in the past few years. Fewer cubicles, more collaborative spaces with open floorplans and the integration of mobile technology. Our spaces have become part of the fast-fashion, fast-life phenomenon and we only see this trend continuing to rise. The third trend is the continuation of standardizing smaller workstations with greater amenities and flexibility i.e. height adjustable benching in lieu of cubicles. The size of the work surface decreases, but is compensated by the amenity of height adjustability.
GlobeSt.com: How are people-focused workspaces different than creative offices?
Lozowski: "Creative Offices" is a very common term, which means different things to different audiences. A real estate broker things a creative office is anything that has concrete floors and exposed ceilings. A client might think a creative office has a big social area in it and a ping-pong table. In our world, it's more literal. A workplace that is purpose-built to support creating (sometimes referred to as a "maker space") is a creative office. That means that the space is designed to support the activity of generating creative output, in whatever way the specific company defines that to take place. Components that make up a creative office for us include several areas that promote collaboration (i.e. a social hub like a work café, large conference rooms, an open floor plan) balanced with smaller quiet spaces located throughout where employees can execute creative plans.
People-focused workspaces are not mutually exclusive from creative offices. A space can be both. A people-focused workspace is one that fosters wellbeing (emotional, physical, cognitive, and social) through the thoughtful design of both the personal space and the shared space. Tangram's headquarters in Santa Fe Springs is a great example of a non-creative office (most of our staff are administrators, executors, and managers of things, but not creators) that is definitely people-focused.