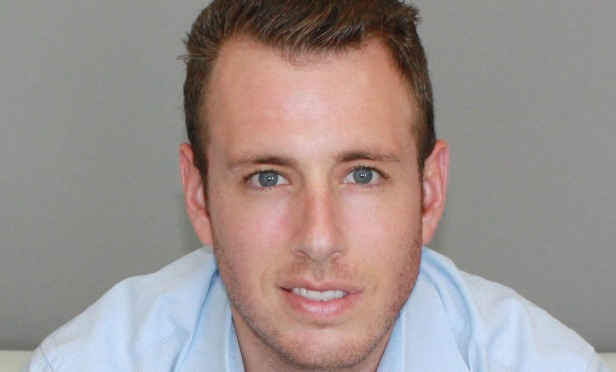 It was bound to happen. Investors from all other asset classes are starting to look at opportunities in industrial, and now retail investors are climbing aboard the train. Partners Capital, which typically focuses on shopping centers and regional malls, acquired a 92,000-square-foot industrial center in San Bernardino as a retail/ecommerce play, and it is a growing trend. We sat down with Mark Blumenthal, VP of acquisitions at Partners Capital, for an exclusive interview to talk about their shift into industrial and the emerging trend in the market.
GlobeSt.com: Have you seen a major increase in retail investors trading into industrial assets? When did this trend start?
Blumenthal: Yes, we have seen many of our peers/competitors whom were previously investing primarily neighborhood & regional shopping centers shifting focus away from big-box heavy retail sites to third-party logistics industrial buildings here in the West Coast. This shift seems more readily apparent over the past 14-18 months, while we've adjusted our focus to industrial over the past 18 – 30 months.
GlobeSt.com: Is ecommerce alone driving retail investors into industrial, or the general strength of the market?
Blumenthal: Believe it's a combination of the two. On one hand you B2B, the biggest form of ecommerce, coupled with B2C and the growing C2C space, and other various forms of ecommerce combining for a 23% YoY growth in the sector, 51% of Americans prefer to shop online, 67% of Millennials and 56% of Gen xers prefer to shop online rather than in-store, and a handful of other statistics that show ecommerce is on pace to do roughly $436B for 2017 and projected to grow to $630B in 2020. This is putting a severe supply constrain on industrial product here in Southern CA, which has the two largest ports in the country, which equate to 43% of all goods that enter the country. Of that 43%, 60% is retained and consumed in Southern CA alone. Needless to say, it's a very strong market with a shrinking supply and increasing demand.
GlobeSt.com: What is competition like for these investors to move into this asset class?
Blumenthal: Highly competitive with continually shrinking yields. I started my career as an intern in 2006, and I remember key money being thrown around to obtain deals. I wouldn't say we're at that point yet, but it's getting very tough to make investments pencil without making some serious assumptions. For us, basis is the key focus. We rely heavily on our broker network & internal legwork to source fundamentally basis sound investments, where we can best limit of exposure and protect principal investment.
GlobeSt.com: With demand so high in industrial, are there many opportunities to break into industrial?
Blumenthal: There is opportunity in every market, but with the highly competitive nature of industrial here in So. Cal. Its increasingly difficult to break into or increase portfolio GLA. We've begun to expand out into the Inland Empire in addition to our focus on the South Bay, where larger industrial product exists, to source additional opportunities.
GlobeSt.com: Are you seeing investors from other asset classes trade into industrial as well?
Blumenthal: As I mentioned previously, whatever your core focus was previously, in this market & the foreseeable future, with the way consumers are accessing their goods and services, industrial will continue to play a key role, and thus should be in your investment focus and portfolio. New investors are trying to find their legs in industrial, and the veterans are tripling down.
GlobeSt.com: Is this a smart move for investors?
Blumenthal: It has all the characteristics of an environment that one should be investing in. Shrinking supply, increased demand translates into increasing rental rates, lower yield and higher property values, resulting in a vacancy rate sub 1%.