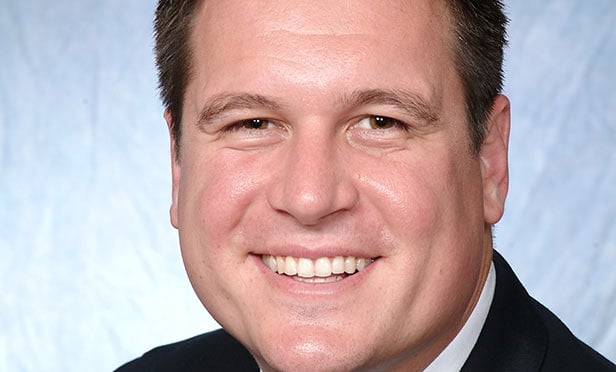 LOS ANGELES–No matter the time, the current point in the economic cycle or the area of discipline–be it investment, capital markets, brokerage or management–the name of the game is always value enhancement. But what brought value to an office building once may not do the trick today, not according to Aleks Trifunovic, president at Lee & Associates' Los Angeles West office.
There are forces reshaping traditional "knowns" about value enhancement. In this exclusive Q&A, Trifunovic provides some guidance, especially for more seasoned investors trying to figure out how to play a new hand of cards. And here's a spoiler: we're going to be talking a lot about millennials.
GlobeSt.com: Do you buy all they say about millennials' different way of working? And if so, what implications does that have for employers–that is, building tenants?
Aleks Trifunovic: The generational shift has absolutely impacted business. Millennials are now 53% of the workforce, and they have a different want in terms of the type of space that's provided by employers. They need to be more collaborative and freer in their movements. For employers to be competitive in terms of recruitment, they'll have to adapt to the wants and needs of those employees.
For instance, my office space has 20-foot ceilings and concrete floors. We have balconies and coffee shops nearby. The environment as a whole speaks to a specific lifestyle. And I'm in commercial real estate, which is a more traditional type of business.
GlobeSt.com: Which indicates a major change in employer mentality. There was a time when you got a job based on how you fit. Now it seems more about what the employer provides.
Trifunovic: Exactly. It's a very competitive market for employers today. There was a time when larger companies would put down roots in suburban office campuses. Now it's more urban campuses, and locally, places like Playa Vista and El Segundo are growing and doing so through more creative spaces to accommodate that new employee base.
The challenge is that the owners of larger properties, class A assets from the '70s or '80s, had an aesthetic that's no longer appealing. There's a project in Playa Vista that was an old college. It was bought by Hudson Pacific and they reskinned the exterior and put in balconies and different eyebrows and elements to modernize the exterior. They gutted the interior and transitioned the building. In fact, WeWork came in and took 80% of the building. The challenge is to take such buildings, which are still functional, and make them appealing to a new worker and their new, collaborative way of working.
GlobeSt.com: Do tenants always get it? Or do they sometimes suffer from a lack of vision?
Trifunovic: Ninety percent of tenants, when they walk into a vacant open plan, don't have the vision to see what the space can look like when completed. So, we've started to see people building out spaces on spec, and it's been beneficial to leasing because it reduces lead time. You remove a lot of the tenant's question marks, and transactions take place faster. They can walk in and say, "I get it. There could be my conference rooms and there's my five offices. We need eight. Can we add three more?"
Right now I have a tenant who needs to occupy in February, and if it was raw space, we'd already be out of time. So we need something that's either second generation or speced out. We have the opportunity to take a spec building in the Arts District.
GlobeSt.com: So let's get specific about relative asset value in the age of what you've called the modern office.
Trifunovic: In a traditional office, with every tenant turn you would spend $30 to $40 a foot. With creative, contemporary office, potential tenants can come in and take it as is, with a fresh coat of paint and minimal TIs. And that's where landlords are seeing the benefit of this different direction. Industrial landlords understood that model. People move out and you would paint the space and lay carpet. The creative style allows the turn to be less expensive, and the landlord makes money there. In Culver City there's a project–C3–that's seven stories high and it's a creative office building with 20-foot ceilings and a mezzanine. That building's going for a premium over the building next door. They're getting rents in the mid fours full-service gross while next door they're in the low threes per month.
In Playa Vista, Hudson Pacific bought a traditional office building for $392 a foot. They revamped it, put in WeWorks and sold it for $840 a foot. In that market there hasn't been a traditional office building sale that has hit those numbers, and the same is true of rents. So that shows the true tenant demand in the market.
In all, the collaborative and creative space was known previously as a niche. No more. It's gone pro. It's gone mainstream.