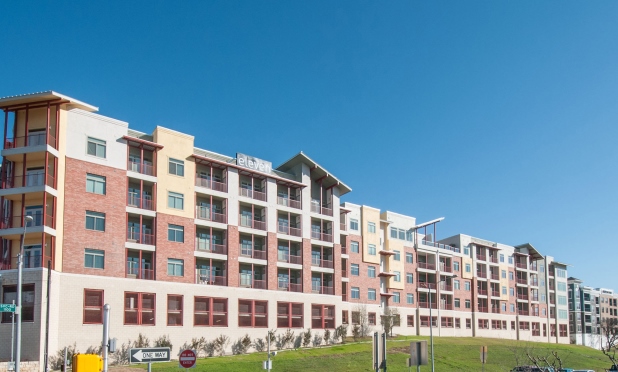 AUSTIN, TX—Urban residents are increasingly focused on live/work/play environments and, even in the Texas heat, walkability. The shift from suburban sprawl to downtown living is making its way into the region, as evidenced by the growing downtown development, says CBRE.
Shifting demographics also continue to make a dramatic impact on urban cores throughout the region. The next generation of Texans, millennials, currently make up 40% of CBD residents—a number projected to increase to 53% by 2020.
As tech companies flock to Austin, the increase in young talent has created opportunity for multifamily developers. Those builders have doubled the number of units in the central business district in the last 11 years, with the most dramatic growth taking place in 2014. Class-A properties downtown have more than tripled since 2004 and rents have jumped 35% in five years.
As a result, skylines are changing as apartment developers plan more projects in urban infill markets across the region. Multifamily development in urban cores such as Austin is on the rise in the form of high-rise buildings. One such building is Eleven, a new downtown class-A multifamily development consisting of 257 units.
Michael Wardlaw, a member of CBRE Capital Markets in Central Texas, tells GlobeSt.com: "Two notable multifamily development trends have emerged in the Austin area in response to the needs of millennials. Newer urban communities have smaller average unit sizes and more one-bedroom layouts over two- and three-bedroom options as fewer renters want or need roommates. In conjunction, there's a higher focus on community amenities and congregation spaces that can be used for both business and social gatherings. A secondary trend supports the transportation needs of Austinites—more communities now offer dedicated bike storage, electric vehicle charging stations and parking for car sharing services like car2go."