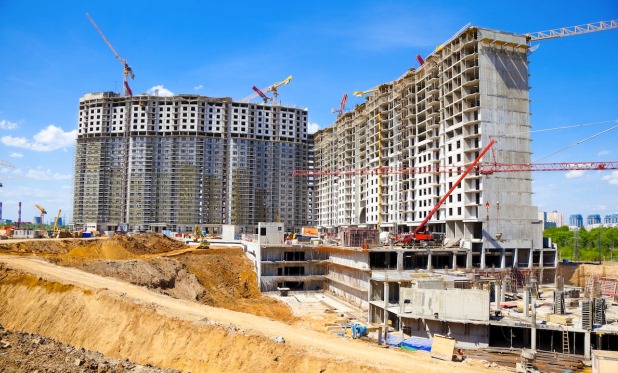 PHOENIX—The Greater Phoenix commercial real estate market closed 2015 on a fairly high note, with most property sectors showing strengthening fundamentals. The office market is improving at the fastest pace, with vacancies tightening and rents rising, according to a report by Colliers International Phoenix. Net absorption of office space topped 1.9 million square feet in the fourth quarter, bringing the total for all of 2015 to more than 3.5 million square feet. This drove the vacancy rate down to 17.2%, 90 basis points lower than one year earlier.
Office vacancy improvement has been strong in class-A space, which is one factor prompting new development. Vacancy in class-A buildings improved by more than 200 basis points in 2015, ending the year at 15.4%.
Following a mostly flat first three quarters of the year, the local industrial market strengthened at the end of 2015. Vacancy ended the year at 11.2%, 60 basis points lower than one year earlier. Driven by activity among a few large users, net absorption in the industrial sector surged in the fourth quarter, topping 2.5 million square feet and bringing the total for the year to more than 6.6 million square feet. Every region in the Valley recorded positive net absorption of industrial space in 2015.
Construction of industrial space slowed in the second half of the year. Developers delivered less than 1.7 million square feet of space in the second half of 2015, down from more than 3.6 million square feet in the first half of the year. Approximately 3.5 million square feet of industrial space was under construction at the end of 2015.
The retail market has been slow to recover, says Colliers. Vacancy ended 2015 at 9.8%, 30 basis points lower than one year ago. Net absorption in 2015 was less than 1.4 million square feet, after averaging approximately 2.3 million square feet per year from 2012-2014.
One sign of improvement in the retail market is that rents have begun to push higher. The average asking rent increased 3.4% in 2015, following annual declines during the past several years. The rise in rents reflects stronger footing for local retailers.
John Finnegan, senior vice president at Colliers International in Greater Phoenix tells GlobeSt.com: "2016 will bring an increase in single-family permits. While we saw a little slip in multifamily permits in 2015, expect to see a spike in 2016. This is a timing variance where sites sold in 2015 will begin permit activity the first half of 2016 and begin construction. Prices will remain flat and based on per unit pricing, but look for densities to increase, creating more value for the landowner where appropriate."
Transaction activity in the Greater Phoenix land market gained momentum in the second half of 2015, driven by improving housing and commercial real estate markets. This rise in activity should carry over into 2016, as the local residential and commercial markets continue to strengthen. The housing market will be the primary driver of land sales. Single-family permitting accelerated throughout 2015, and further gains are likely in the year ahead, even as prices for new homes have remained essentially flat in the past year. Current estimates call for an annual increase in single-family permit issuance of more than 40% in 2016. After a slow first half of the year, sales of land parcels accelerated to close 2015, with double-digit gains recorded across proposed land uses. The pace of land sales should continue to accelerate in 2016, particularly as the local housing market and employment outlook continue to strengthen.
Finnegan continues: "Although we have seen little activity in the suburbs, 2016 will bring strategic purchases and sales for commercial and residential developers. The infill markets will have continued pressure where the new densities being built have brought more opportunity to commercial and residential developers. It is also more selective than ever. The site has to be in the right location."