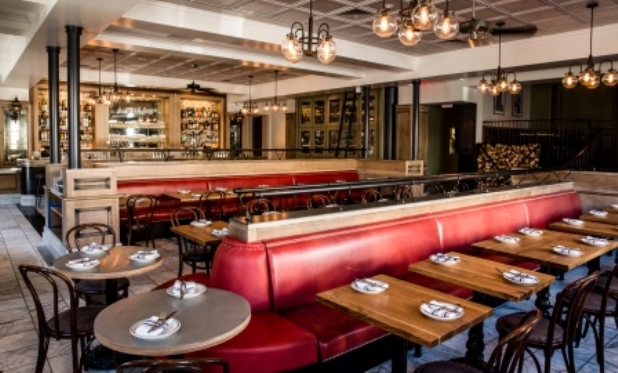 SAN FRANCISCO—Adriano Paganini, the man behind some of San Francisco's most beloved restaurant concepts: Belga, Beretta, Delarosa, El Techo de Lolinda, Lolinda, Starbelly, Super Duper Burger and Uno Dos Tacos, has quietly grown an empire since Beretta's humble beginnings in 2008. As each of his concepts have successfully existed independently, he now brands his group as Back Of The House to increase competitiveness for both real estate and talent recruitment. Paganini recently shared some exclusive insight into his recipe for success.
GlobeSt.com: How do you decide on whether or not a certain space is appropriate for a new or existing Back Of The House concept?
Adriano Paganini: We start by first assessing if the location would be good for a brand we are growing (Super, Uno Dos, Delarosa). From there, we decide based on location if there is a concept we are passionate about.
GlobeSt.com: What are your thoughts on the changing Bay Area real estate landscape? Where do you think it's headed and how does that impact the restaurant industry?
Paganini: It's headed to landlords delivering unrealistic expectations of what they are going to get in rent, which is in turn, causing restaurants to do deals that they shouldn't be doing. Since there is quite a bit of capital available out there, restaurants are committing to deals that they probably shouldn't be committing to because they are too expensive. There is probably going to be a situation in the future– and it's already happening right now–where a lot of restaurants, even in this economy, are not succeeding–especially in some of the new areas, the Mid-Market area being one of them. In general, I think the rents are going up more rapidly than the prices and the number of people available to go to restaurants–that's going to cause a situation where only some of the restaurants that are opening up are going to be able to succeed long-term. If there was a downturn, there will be an even harsher fallout because whoever committed to that really high rent– which even in some cases is also us–will be in trouble due to the unsustainable rents.
GlobeSt.com: Going back to the days of Beretta's launch before the Mission District was what it is today, what told you that this was a promising location for a new concept?
Paganini: To be honest, I didn't know it was a promising location because I already owned the prior restaurant that was there and it didn't work. The truth is that we didn't know and we reopened it–we were actually surprised how popular it was. At that time everyone always said The Mission basically ends on 22nd Street and it doesn't go any further than that. With Beretta, that changed, which goes back to the point about having the right concept for the right location at the right time. That's exactly what Beretta was at that time. That's why it worked as well, but I didn't know that it would. That recipe of those three things coming together is something that we've looked for in every location since.
GlobeSt.com: What neighborhoods do you see as up-and-coming and how do you identify a neighborhood for a new concept?
Paganini: I think Hayes Valley is still going strong. I also think the Divisadero corridor is up-and-coming. Before I wasn't that convinced about it but I now think it does make sense. I think the South of Market area is good and I think the Mission area is still strong. But it is important to understand just because an area is up-and-coming doesn't mean you can open anything and it is going to work. This is not what happened to Valencia in the Mission–there was a point when everyone thought any restaurant you open on Valencia was going to work. That is not the case. All it means is that if you open up the right restaurant in those neighborhoods, then they will work.
For Mid-Market, I think it is not unusual to have a new area that everyone calls up-and-coming, then have the early adopters try and fail, because the formula for success is not clear yet. The rules of the game have not yet been established. It's actually fairly common and it was the same thing that happened in the Mission. Some of the early adopters are still around but a lot of them are closed and the news ones are coming in. Now they know what the rules of the game really are because they've seen the closures. The same thing situation is going on in Mid-Market. I also do think that Mid-Market has some additional negatives, one of which is that it is very windy at all times; not a walking neighborhood at all. Even though there are quite a few people who live there, my opinion is that they like to get out of there and for example, go to Hayes Valley, which is in walking distance and has a little more of the neighborhood feel. It is more attractive than the big buildings in Mid-Market; it's more human in a way and I think people are attracted to that–that's my theory.