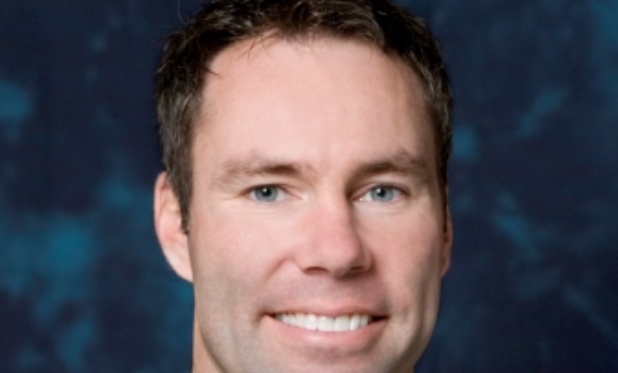 SACRAMENTO—Sacramento-based L5 Real Estate Investments is a privately held investment firm focused on value-add income-producing multifamily properties. Michael Flaherty, founder and managing partner of L5 Investments, recently shared his insights into identifying apartment investments, due diligence process and what the future holds for multifamily.
GlobeSt.com: What does L5 Investments look for in evaluating assets?
Michael Flaherty: Primarily we are looking at assets in areas that show strong growth in rents and jobs. I think our appetite is a little unique because we acquire hybrid opportunities that offer both attractive yield and value-add driven IRR. This combination is not always easy to find. I like to say that we are in the "needle and the haystack" business. We are typically buying stabilized, class-B properties that can provide immediate income, but also offer an opportunistic element for adding long-term value.
GlobeSt.com: You focus on apartment investments in strategic locations. How do you identify these?
Flaherty: We certainly track rent growth, but primarily job growth and favorable employment trends. At the moment, we are also very attracted to supply-constrained submarkets with limited future multifamily developments in the pipeline. With that said, we have recently acquired assets in Richmond, VA, Seattle, San Francisco, Kansas City, MO, and Reno, NV that meet that criteria. We take a lot of pride in our due diligence process and as a result we are very selective when it comes to the microeconomics of any given market. This would include how we would rate and qualify an asset's accessibility, walkability, mass transit alternatives, and the strength of nearby retailers and employment centers.
GlobeSt.com: Once you have identified a potential asset, what is your due diligence process?
Flaherty: I fondly call our team the "due diligence freaks." Superior due diligence is what makes us experts at what we do. We actually enjoy our investors' inquiries when it comes to reviewing and even challenging the pros and cons of any given deal. Our goal is to dig deep enough to find that "golden nugget" that others could not. That makes our opportunities successful. As a result, our due diligence process gives us a lot of credibility with clients and the industry as a whole.
Even before we identify a property, we engage an economist/demographer annually to ensure that we remain focused on US markets that meet our criteria. All market analysis begins with on-site meetings with economic development departments at the city, county, and regional levels to really understand the commitment and plans for the area. We want to understand path of progress, job announcements, new construction supply, historical occupancy, wage growth, population trends, rent/buy ratios etc. Ideally, our properties are convenient to employment centers, attractive retail options and public transit. However, in the end, it always comes down to buying "right," implementation of our repositioning strategies, and our understanding of applicable sales and rent comps.
Another part of the due diligence process we are particular about is understanding the competition. Like any business, it all comes down to beating the competition. We want our assets to be competitive immediately and even more so once our renovations are complete and enhanced operations underway. This focus on competition will serve us well in the short term but more importantly in any given future downturn in the cycle.
GlobeSt.com: How do you see the national multifamily market doing in 12 to 18 months? Will there be a downturn soon?
Flaherty: I think 12 to 18 months down the road, multifamily will remain stable with the most rental demand continuing to be from millennials and baby boomers. Interest rates are expected to stay flat which will create more stability. On the other hand, cap rate movement or stagnation can alter submarket to submarket.
As long-term multifamily investors, we tend to underwrite more on the conservative side to protect ourselves from future rate risk and supply issues. We do expect a pending dip in the cycle but don't see that coming in the near future. Continued market uncertainty is expected to keep interest rates low and apartment demand steady. We typically add significant value to our assets during the first two years of ownership and hold for up to seven year periods to enable us to perform better than most in the next downturn.
Steady gains in the US economy have resulted in net positives for the multifamily sector—will this wave continue for the foreseeable future? What's driving development and capital flows? Join us at RealShare Apartments on October 19 & 20 for impactful information from the leaders in the National multifamily space. Learn more.