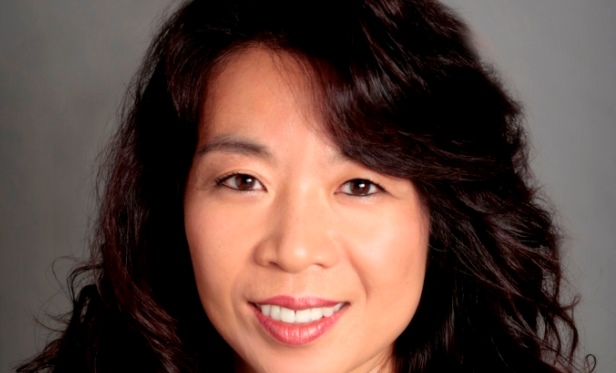 SAN FRANCISCO—Two firms, two forecasts . . . one predominately covered residential real estate and one predominately covered commercial real estate. Both events were held in the past week to provide the real estate community an idea of what is ahead in the industry as a whole for the next three years.
Pacific Union International teamed with John Burns Real Estate Consulting to present a live webcast forecast of what's ahead in Bay Area real estate through 2019. Presenters Pacific Union CEO Mark McLaughlin, Pacific Union chief economist Selma Hepp, John Burns Real Estate Consulting CEO John Burns and senior vice president Dean Wehrli combined research and analysis to project what's ahead for the Bay Area residential real estate market.
Despite being in the seventh year of economic expansion, the economy will continue growing through 2019 before slowing in 2020.
President-elect Trump will put pressure on mortgage rates, though it is not certain how fast rates will increase. Nevertheless, an increase in mortgage rates will significantly reduce the potential pool of buyers who can afford to buy a home in the Bay Area. The Bay Area real estate market is one of the few in the US classified as overheated.
Demographic changes will continue fueling demand as more millennials approach the age when they start their own households. Bay Area millennials will benefit from the transfer of intergenerational wealth from their parents and grandparents who help them with down payments.
More "surban homes"–those that offer urban-like living in a suburban market–will be built.
Across the entire Bay Area, home price appreciation averaged 7% so far this year when compared with the same period in 2015. Individual Bay Area communities fall into four categories when measured by year-to-date appreciation: normal, double-digit, heating up and declining. Normal (up to 10% appreciation)–The majority of markets fall into this category, including San Jose, Santa Rosa and San Francisco. The median home price in these markets averages $940,000.
Double-Digit (10 to 20% growth)–These markets include Oakland, Hayward and Petaluma. The median home price in these markets averages slightly above $500,000.
Heated (20 to 40% appreciation)–While no city-level appreciation exceeded 20%, some ZIP codes have recorded these levels of appreciation including those in Oakland, Berkeley, Cotati, Glen Ellen, Larkspur, St. Helena and East Palo Alto.
Slowing (6% depreciation to flat)–Cities in which median price is lower than last year include Palo Alto, Tiburon, Menlo Park and Lafayette. The median home price in these markets averages $1.7 million.
Differences in home price appreciation were driven by affordability and access to public transit and jobs. The highest appreciation was reported in markets that are still relatively affordable. The slowest appreciation and depreciation was seen in relatively more expensive markets and those that lack easy accessibility to jobs.
Cooling buyer sentiment is evident in almost all markets. Fewer homes are selling above asking price in 2016 across the Bay Area, particularly in San Francisco, San Mateo and Santa Clara counties, and in higher price ranges. Premiums paid this year are also smaller in all counties.
Overall Bay Area inventory has increased by 5% year-to-date when compared to last year, with San Francisco and San Mateo counties having the largest gains. The buildup in inventory levels is mostly among homes priced between $2 million and $3 million.
Bay Area job growth will continue to outpace the number of homes built in 2017. The majority of new construction is concentrated in San Francisco, while no new supply is occurring outside of the city.
The new supply is mostly in higher price segments, so even though the ratio of new employment to new permits may be falling, it does not reflect the true availability for the average worker.
From 2017 to 2019, overall home prices will grow by 11% in Napa County, 9% in Sonoma County, 8% in Santa Clara County, 4% in Marin, San Francisco and San Mateo counties, and 3% in Alameda and Contra Costa counties.
The number of new San Francisco condominiums for sale has spiked in the second half of 2016 but will begin slowing during the next three years.
Law firm Nixon Peabody and the Association of Asian American Bankers assembled a panel of experts to discuss what's happening in Bay Area real estate and give predictions for 2017. Those panelists were Lillian Chen, partner, Moss Adams LLP; Catherine House, managing director, SVN QAV & Associates; Jinjian Huang, partner, Nixon Peabody LLP; and Pacific Union's McLaughlin once again added insight.
With regard to commercial real estate, Chen tells GlobeSt.com. "While it's obviously early and things could change, Trump's tax proposals would appear to have broad reach. Under Trump's current plans, the corporate tax rate would be reduced to 15% and the maximum individual income tax rate would be reduced to 33%, all in an effort to spur economic growth. His anticipated tax reform would also include repeal of the 3.8% tax on net investment income and repeal of the estate tax. Finally, his intentions indicate US companies with profits parked offshore would be able to repatriate the earnings at a fairly low tax rate of 10%. To what extent Trump fulfills his campaign promises remain to be seen. One thing is certain–the likelihood of tax reform is higher in the wake of Republican control of the House and Senate."