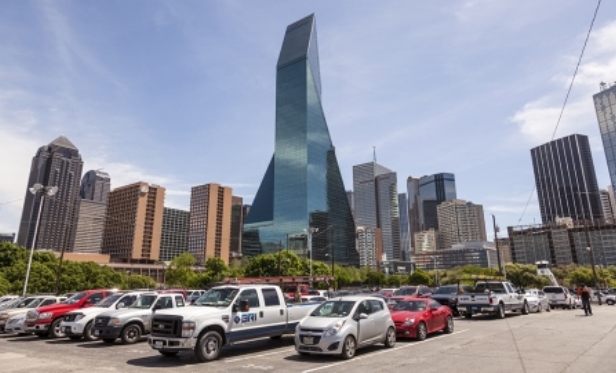 DALLAS—In early 2017, Toyota will throw open the doors of a new headquarters after a $1 billion relocation and consolidation of its California, New York and Kentucky offices in Plano. Cheaper operating costs and a lower cost of living were two of the main draws for Jamba, which relocated its headquarters from Emeryville, CA to a 25,000-square-foot LEED-certified facility in Frisco. On the corporate end, Texan business tax incentives clock in at around $19 billion available annually in a bid to lure companies such as Toyota, which received a $40 million subsidy towards its move.
"Texas is emerging as a hotspot for businesses. That's down to many factors, the biggest of which is the cost of homes, construction, labor and taxes. These are significantly lower in Texas than in other major cities such as Chicago, Los Angeles or New York City," says Jeff Staubach, JLL president, south central region. "In Southern California, homes cost $2,000 a month more than their apples-to-apples counterparts in Dallas. Employees who relocated would effectively get a $24,000 raise on the same salary."
The swathe of companies that call Texas home has also driven high job growth in its major cities. In the Dallas-Fort Worth region, 117,000 jobs (annualized) were created from 2015 to 2016, the second-highest in the country after New York City. During the last 25 years, as Texas relinquishes its reliance on oil for a diversifying economy, more Fortune 500 companies have made the move, Staubach notes.
During the last two years alone, FedEx and JP Morgan Chase moved into Plano's Legacy West, a $3 billion 250-acre business and lifestyle development, with Liberty Mutual Insurance, State Farm and Toyota nearby. By early 2018, the corporate line-up in Plano will include mortgage giant Fannie Mae.
"Texas has a great location right in the middle of the country and Dallas-Fort Worth is arguably one of the best airports with access to anywhere in the world. In rush hour from downtown Dallas or Legacy West, the worst case scenario is 45 minutes to the airport," says Staubach.
Traffic–or lack thereof–is important, especially when economic hubs such as Los Angeles, New York City and Chicago are increasingly congested. However, rapid growth means more people.
"By 2025, there will be more employees in Dallas region than New York City today. That's about 9 million people," Staubach says. "This corporate growth has had a significant impact on residential real estate in Dallas. We're seeing more demand, higher rental prices and land prices going up for both multifamily and single-family developments."
A PwC study on emerging trends in real estate found Austin and Dallas to be the top two US cities for real estate opportunities in 2017. In particular, mixed-used developments such as Legacy West were noted to have a competitive edge, while the diverse economies of both cities attracted employers and workers, providing a strong base for a ballooning real estate market where, in Dallas-Fort Worth, investment sales have shattered previous highs and rents are perhaps the highest ever.
"Fundamentally, we're talking about a strong economy–one of the most diverse US economies, and no longer tied to oil or energy," Staubach says. "Even if oil prices drop, there's enough economic diversity to weather it."
One example is professional football. When the Dallas Cowboys needed a new training facility, the football team partnered with the city of Frisco and the Frisco Independent School District to build a $1.5 billion complex housing training fields, a hotel, shops, restaurants, and a 12,000-seat stadium with luxury boxes and high-end concession stands. This will be shared with the local public high schools, whose eight varsity football teams will each call it a home field for four or five games a season.
"Though it's difficult to predict the future, Texas is in great position," Staubach tells GlobeSt.com. "We're a business-friendly state with strong fundamentals and a strong labor pool that's appealing to Fortune 500 companies who have the capital and are interested in relocating. In turn, these relocations are driving continued job growth, when coupled with our low cost of living, creates a unique environment that's attracting and retaining the top talent these companies want."
As previously reported, millennials find Texas appealing for many reasons, according to JLL.