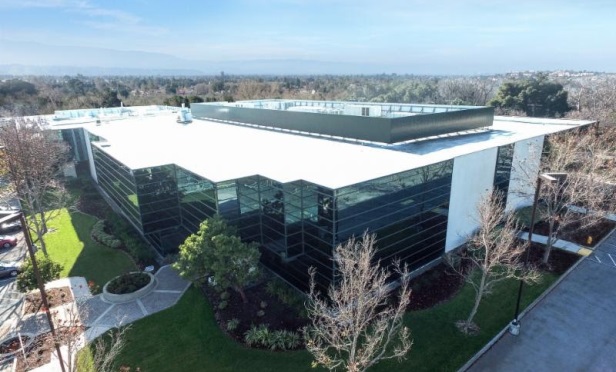 SAN JOSE—Some developers are mulling over planned parking in mixed-use projects. In 10 to 15 years, a development may not need as much parking if more people use ride sharing or alternative forms of transportation. However, most current tenants still need parking.
Should developers make the investment to meet today's demand? What if the developer doesn't need the amount of parking in the future? Would these single-use concrete structures with low ceilings and ramps be useless? Should developers under-build parking even if it means losing some prospective tenants? Would community resistance kill projects if there is not enough parking?
Up to now parking has been a zero-sum game because of how conventional garages are designed and constructed. An average garage requires three to six times more square feet than the actual dimension of a car to accommodate drive aisles, ramps and standard parking space dimensions, according to CityLift Parking.
One alternative is automated parking lifts. These are not a new concept, but up until now, much of the development has occurred in Europe and Asia. In Japan alone, there are more than 1.6 million automated parking spaces in one form or another, according to Oakland-based CityLift CEO, Scott Gable.
This technology reduces the square footage needed per car up to 80% by using vertical space more efficiently, eliminating ramps, concrete slabs and in some cases, drive aisles altogether. This means a developer can meet today's parking need with much less space, freeing up land for other uses.
Construction expenses are also reduced. For example, three car levels in an automated structure uses the same vertical space as a two-level conventional garage. Construction hard costs are saved by eliminating an entire floor of concrete, an elevator stop and ramps.
The space savings per car can eliminate some or all of the need to go subterranean as well. The all-in cost of a fully subterranean garage can often be cut in half or more by using automated parking.
In addition, because parking lifts are classified as equipment, they can be depreciated during a seven-year span instead of the 29 years for a physical building, helping to improve the after-tax returns in the early years of the project.
The space for automated parking lifts can be repurposed if parking demand goes down in 10 to 15 years. When the parking is no longer needed, the structure is disassembled, moved out and square footage is regained for amenities or possibly even more rentable space.
Another piece of the carless puzzle is the autonomous car. Velodyne LiDAR Inc., a tech leader in the self-driving car revolution, has chosen San Jose for a new 200,000-square-foot facility at 5521 Hellyer Ave., further solidifying the region's central role in the emerging autonomous vehicle sector. The company produces sensors that allow autonomous cars to "see" the roadway, creating a high-definition three-dimensional map of the environment, GlobeSt.com learns.
"This megafactory provides Velodyne LiDAR the space it requires to manufacture its long-range sensors in a single location, as well as the ability to scale to meet growing global customer demand for LiDAR," said Mark Shandley, vice president of operations, Velodyne LiDAR. "In addition, the location in Santa Clara County is ideal, as it allows us to produce LiDAR sensors in the US with a skilled workforce alongside precision robotic manufacturing processes so we can continue to grow and deliver world-class products."
The San Jose Office of Economic Development is working with Velodyne to provide support for the company's new San Jose facility. Velodyne, which was founded in the 1980s, provides the latest example of the automotive industry expanding in Silicon Valley. In addition, the electric car startup, NextEV, had a grand opening of its headquarters in San Jose late last year. LeEco, which is developing an electric car as well as a panoply of consumer electronic devices, also recently opened a North American headquarters in North San Jose, GlobeSt.com learns.
As previously reported, Meridia tenants get travel credits as Uber expands traffic parking solutions in New Jersey.