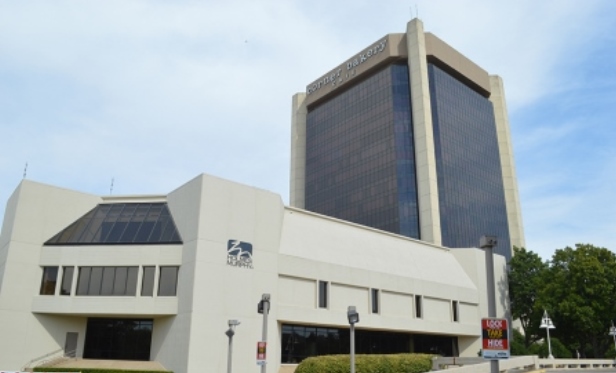 DALLAS—The metro is known for its diverse economy that is largely tied to national economic movement rather than one sector in particular. However, as an expanding tech market, it was technology that topped the industry list for large leases in 2016. Between 2015 and 2016, leasing activity among tech companies rose an astounding 333% and also claimed the top lease for 2016. Insurance, a key industry in DFW throughout the current cycle, declined in 2016, but mainly due to Liberty Mutual's 900,000-square-foot lease overshadowing all others in 2015, according to CBRE research.
The suburbs continue to have more sizeable transactions due to higher availability for big blocks of space. Las Colinas and Far North Dallas claimed 42% and 25% of DFW's top 50 transactions of 2016. The North Texas office sector remained a crucial component of the national market with 11% of all US 2016 office absorption attributed to the DFW market, GlobeSt.com learns.
A couple of key financing transactions indicate that the activity level for 2017 is likely to be on par with last year. The CBRE capital markets' debt and structured finance team recently arranged financing for Park Central 3 and 4 located at 12700-12712 Park Central Dr. The Park Central District has experienced significant tenant demand and rent growth since the completion of the LBJ Freeway expansion in late 2015.
CBRE worked on behalf of McKnight Realty Partners to obtain $58.6 million in loan proceeds to refinance the project and fund capital improvements and leasing costs. The financing was sourced through Prime Finance and West River Capital. Mike Landon and Frank Piasta of CBRE's Dallas office originated and secured the financing on behalf of the borrower.
Park Central 3 and 4 is comprised of two office buildings totaling approximately 685,000 rentable square feet. The property is 78% occupied by a variety of national tenants including Corner Bakery, Triumph Bank, ALON USA and Holmes, Murphy & Associates.
McKnight Realty Partners plans to invest significantly in capital expenditures with this repositioning. The planned improvements include extensive lobby renovations, exterior improvements and the addition of first class amenities to the complex.
In addition, CBRE capital markets' debt and structured finance arranged $38 million in permanent financing for the recapitalization of two student housing properties located adjacent to the campuses of Texas Christian University and Baylor University.
Benjamin Roelke of CBRE's Dallas office arranged a combination of long-term fixed and floating rate loans on behalf of Newsome Development. The financing was provided through CBRE's Fannie Mae delegated underwriting and servicing program.
The properties included in the transaction are Village East, 2737 Merida Ave. in Fort Worth, consisting of 117 units and 325 beds, along with 11th Street Flats, 1714 S. 11th St. in Waco, TX with 45 units and 134 beds.
Village East is located adjacent to TCU's campus and features class-A new construction. Each unit is fully furnished and includes off-street dedicated parking. 11th Street Flats has an excellent pedestrian location just three blocks south of the Baylor University campus. The property offers fully furnished units and secure community amenities such as controlled access and off-street reserved parking.
In the suburban vein, Agave Villas, a 94-unit multifamily community, recently sold in Irving, TX. LS Realty Advisors LLC purchased the asset from TFG Parkside LLC for an undisclosed price. Chris Deuillet with CBRE's Dallas office represented the seller.
The seller completed extensive capital improvements between 2015 and 2016, including adding a dog park, pool cabana and kitchen, as well as upgrading 45% of the units. The seller tested select deluxe kitchen enhancements in several units and achieved a notable rent premium.
The asset is located at 1113 North O'Connor Rd. across from Irving High School. It is made up of one- and two-bedroom units with an average unit size of 864 square feet. The asset was 95% occupied at closing.