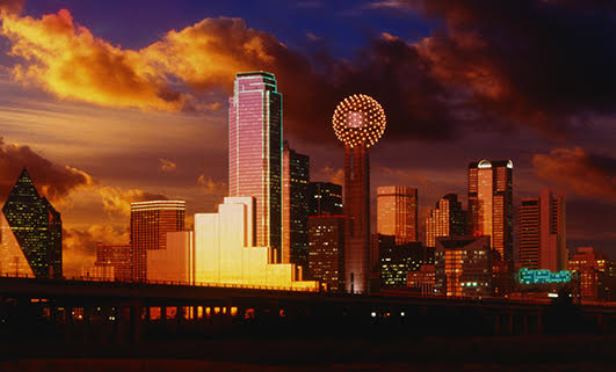 DALLAS—As Texas' economy settles into 2017, the commercial real estate sector is hoping to maintain its stride despite unstable international and domestic market conditions. This is accentuated by the fact that Texas is top in the nation for warehouse construction and the sector supports almost 388,000 jobs and contributes $23 billion to the state's economy, according to John T. Baird and Sullivan Johnston in an exclusive Avison Young analysis.
Technology, growing medical and bioscience industries, a rebounding energy sector, and an export powerhouse will continue to help the state's commerce and employment gains. The Urban Land Institute recently released its Emerging Trends in Real Estate Markets to Watch report, which provided a list of 78 cities for overall real estate prospects. Austin was number one on the list for the first time, overtaking second place Dallas-Fort Worth, while San Antonio was 32nd and Houston came in 40th. The rankings, based on a survey of investors, show which US markets are most attractive to buyers and companies.
Last year, Texas landed five projects that created nearly 6,000 new jobs from a diverse mix of growth sectors, including facilities for Charles Schwab, Amazon, Lockheed Martin and two pharma players. In addition to multi-billion-dollar investments in petrochemical expansions, the top five for capex included $2.2 billion in spending commitments from Samsung and Lockheed Martin, says Avison Young.
With more of this type of growth on the horizon for the Lone Star State, there are several critical challenges ahead, including affordability, traffic congestion and commuter infrastructure, says Baird and Johnston. Affordability across fundamental sectors–housing, both single-family and multifamily, taxes and commercial lease terms, to name a few–has lessened in cities such as Austin and Dallas. However, it has gotten much worse in cities such as Houston, which for many years has been one of the most affordable cities in Texas.
Technology topped the industry list for large leases in 2016 by an astonishing 333%. In cities such as Houston, Dallas and Austin, more companies are seeking properties within walking distance of urban amenities and flexible office arrangements for a younger workforce. Those workers place a premium on proximity to shops and restaurants in mixed-use developments.
Texas was second in the country for office construction last year behind New York and office projects totaled about $6.4 billion. In addition, Texas was second behind New York in retail building with more than $4 billion in projects. Texas ranked first nationally in warehouse development with more than $2.7 billion in construction. For example, in Houston's 2016 office market, tenants occupying newly delivered space resulted in a net positive absorption, and leasing picked up slightly in the second half, totaling more than 11.2 million square feet in new deals recorded, says the Avison Young analysis.
The combination of job, residential and population growth has resulted in massive retail expansions throughout Texas' four major metros. Many retail tenants are leasing increasingly scarce space in existing centers as new space is largely for grocer anchors, combined with limited speculative space. As market-wide rents reach record highs and demand for suburban retail properties grows, single-tenant retailers are being pushed to multi-tenant buildings. An attractive retail environment brought by job and population growth, along with limited new multi-tenant construction are more-arguably-than-not indicative of narrowing vacancy and sizable rent growth in 2017, Avison Young points out.
The close of 2016 across the major Texas metros recorded continued growth. While DFW continued to account for nearly two-thirds of the jobs added during 2016, all four major metros provided positive job growth numbers and are expected to continue during 2017.
Year-over-year, population and employment gains are expected to drive further development of Texas' commercial real estate investment sector in 2017. The state's diverse economy and availability of a variety of commercial assets will continue to entice buyers to both the CBD and suburban submarkets. As such, market-wide investment activity will accelerate, with multifamily investment holding the lion's share of total transaction volume, Avison Young predicts.
With leasing and sales transaction activity at high levels and the anticipated upticks in economic activity brought by continued in-migration of companies and people, the 2017 outlook for all property sectors is positive and Texas is poised to hit unprecedented growth targets.