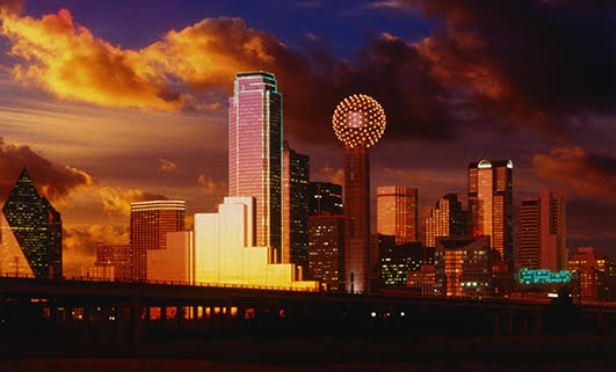 DALLAS—Dallas/Fort Worth had the highest amount of office absorption of any US metro at nearly 5.3 million square feet in 2016. CBRE Research examines the recent US office sector rankings and how markets in the Lone Star State matched up. Texas claimed two of the top 10 highest metros for absorption and annual rent growth last year. In addition to DFW, Austin ranked eighth on the list. Houston's supply in sublet availability came in first in the nation for the highest volume of sublease availability at 11.1 square feet, according to CBRE Research.
With its diverse economy and attractive business environment, DFW has become a hot spot for large companies. Several major corporations, including State Farm, 7-Eleven and Geico, relocated to DFW in 2016. In addition, DFW ranked third for annual rent growth, increasing 18.2%, driven by class-A CBD inventory within the Arts District.
"Last year we had the most office absorption in DFW's leasing sector—more than any other US market—and so far, this year has been almost as busy," Robert Kramp, CBRE's director of research and analysis for the Texas-Oklahoma Division tells GlobeSt.com. "Meanwhile, we expect absorption figures to remain robust this year."
Kramp says the most active submarket is Far North Dallas where NTT Data is relocating its North American headquarters to Legacy West, taking 126,715 square feet or 41% of the building. The activity is not just limited to large occupiers; coworking spaces have been popping up all over Far North Dallas with three different companies inking nearly 95,000 square feet, CBRE says.
With regard to absorption, tenants will soon be moving into a number of large leases that were signed in 2015 including Interceramic, Liberty Mutual and Fannie Mae, totaling approximately 1.5 million square feet.
"In addition, we are tracking new or existing and expanding tenants currently shopping for about 5.6 million square feet across the metroplex," Kramp continues to tell GlobeSt.com. "And last year's total signed lease volume was more than 3.2 million square feet, which was scaled down a bit from the searing pace of 2015."
Headquarter moves continue to be a part of the transaction pipeline in Las Colinas including CoreLogic's 328,000 square feet at Cypress Waters in January. Others include Brinker International and NationStar Mortgage. In fact, Las Colinas is the second most active submarket in DFW with more than 21% of the signed lease activity during 2016, CBRE says.
"Payrolls are the fuel driving this expansion cycle which still has some arc to it," Kramp continues. "DFW posted 3.3% job growth last year, the best year-over-year number of all the major metro areas in the US, with Atlanta coming in a distant second at 2.7%. And recent estimates from the Federal Reserve Bank of Dallas show that employment will actually improve across Texas this year to approximately 250,000 new jobs, aided by the mending oil and gas sector."