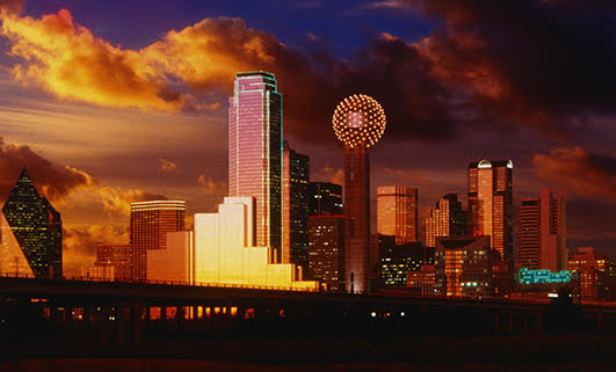 DALLAS—With 21 of the 51 Fortune 500 Texas corporate headquarters located in Dallas-Fort Worth, the metroplex is the fourth highest-ranking headquarters metro area behind New York, Chicago and Houston, says CBRE in a recent report. In addition, 72 major companies have moved corporate headquarters to Dallas since 2010, according to Dallas mayor Mike Rawlings.
DFW is a dense cluster of corporate operations that proliferated even more so during the current expansion cycle that began shortly after the Great Recession. However, before that, the stage was set for a relocation explosion. Back in 1979, American Airlines relocated from New York. In the late 80s and early 90s, Plano welcomed retailer JCPenney and Irving greeted Exxon Corporation. All three companies were part of a larger corporate exodus out of New York at the time, with many of those outbound tenants pursuing cost savings in real estate, GlobeSt.com learns.
Fluor moved from California in 2004, one of the earlier West Coast transplants before the trend became even more defined several years later. Lured by a central location, available office space and market accessibility, Comerica announced its headquarter relocation from Detroit to Dallas in 2007, followed by AT&T announcing its interstate migration from San Antonio to downtown Dallas in 2008. Although all resettled in the Big D before the Great Recession, the firms were motivated by a variety of locational advantages that still hold true today, says the report.
DFW's business community capitalizes on geography through a combination of a central US location and time zone with a transportation system for both the daily commuter and the international business traveler. At a local level, DART provides a 90-mile network of light rail and 63 bus stations. For the business traveler, DFW International Airport is the third largest airport in the world in terms of operations. International air service has grown since 2010 from 38 to 56 flights, with each of these flights contributing an estimated $250 million to the DFW economy each year. Love Field supplements the region's air travel as the headquarters of Southwest Airlines and offers 180 flights per day between 50 cities.
And, the squeeze on energy prices, which has plagued parts of Texas since 2014, had minimal effect on the North Texas economy as a whole due to its industry diversity and general lack of exposure to the energy sector. Some of the key varied economic bases include finance, trade and transportation, professional and business services, education and health, and leisure and hospitality. Each of these sectors logged between 3.6% and 7.7% in job growth for the 12 months ending December 2016, according to CBRE.
As the fourth most populated US metropolitan area, DFW has the demographics in place to be a major contender for tier-one site selection decisions, based on population volume alone. By 2028, the region is expected to be home to about 9 million people, a 27% increase from Census data reported in 2015. Recent employment figures from December 2016 show DFW as the second highest US job growth market (behind New York) adding 112,800 payrolls year-over-year and translating to a growth rate of 3.3%.
DFW is particularly appealing to the millennial age group, a segment highly targeted for corporate recruiting. Currently, more than 1.67 million residents in this age group reside in North Texas, which accounts for about one-fourth of the total population.
Robert Kramp, director of research and analysis, Texas-Oklahoma-Arkansas region of CBRE, says millennials are now the largest US generational age group so as the area's overall population grows, this segment will also grow. By 2025, this age group is expected to make up 75% of the workforce, according to Brookings Institute, and is projected to peak in 2036 at 81.1 million nationally, according to Pew Research.
"I think DFW will continue to attract millennials who are drawn to the quality of life and amenities only a large metropolitan area can offer, while simultaneously enjoying the benefits of a low (albeit rising) cost of living among renters and homeowners alike," Kramp tells GlobeSt.com. "Millennial preferences have already been established (more walkability, sharing economy, etc.) so it is more of a matter of aligning untapped areas/neighborhoods to better meet that standard than it is reinventing entirely."