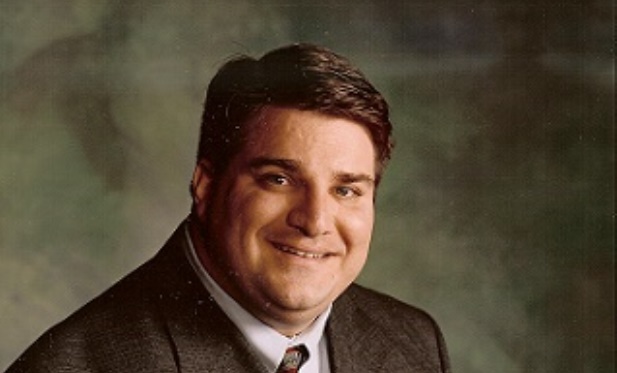 DALLAS—Hunt Mortgage Group recently promoted Vic Clark to national head of conventional agency and commercial loan production. As senior managing director, he will now oversee production for the firm's conventional agency business and proprietary commercial loan products. Clark recently discussed this new role, looking ahead and his goals with GlobeSt.com in this exclusive.
GlobeSt.com: What will be your main focus in the new role you are taking on at Hunt Mortgage Group?
Vic Clark: My new title essentially means I will now oversee production for the firm's conventional agency business and proprietary commercial loan products. I joined Hunt Mortgage Group in 2012 to build and lead the Southwest team focusing on agency lending. I was also tasked with developing alternative capital financing strategies. I now focus on leading and growing the entire national team of exceptional originators who deliver agency and balance sheet loans to our clients. Our goal is to structure the best finance arrangement that meets the unique needs of every individual borrower.
GlobeSt.com: As we are nearing the end of the first quarter of 2017, what can you forecast about multifamily investing for the rest of the year?
Clark: The first quarter of 2017 is on pace with 2016–this means the multifamily market is faring very well. Multifamily remains a preferred asset class and Hunt Mortgage Group is uniquely positioned to serve clients with agency loans as well as bridge and mezzanine financing. Fundamentals in the market remain solid. Rents are still rising and stable, cap-rate spreads are healthy and the markets continue to grow. Even with the recent rise in interest rates, strong demand remains for this asset type. My prediction is that sales and debt originations in multifamily will continue to be strong throughout 2017 and for the next couple of years.
GlobeSt.com: What trends are you seeing in secondary and tertiary markets?
Clark: We are a national operation and we focus on the major/primary markets as well as strong secondary and tertiary markets. We like it all.
GlobeSt.com: What types of financing/finance programs will Hunt Mortgage Group be most active in this year (bridge, LIHTC, agency, small balance)?
Clark: We are active in all forms of financing. Geographically, we have originations teams in all major US markets offering a variety of loan structures to clients. Our legacy, dating back more than 44 years, is affordable housing. Last year, we renewed our focus in this space by adding originators and underwriters across the country to maintain and grow our affordable platform. And 2017 is off to a great start with this segment; we are anticipating a record year for our affordable business.
We are a leading agency lender for both conventional and small balance loans using Fannie Mae, Freddie Mac, FHA and HUD financing. Growth in all products is our focus as we add new production teams, organically grow our existing teams and individuals, and work tirelessly to add new repeat customers. We were one of the original three lenders selected to provide Freddie Mac Small Balance loans. The small balance loan product has proven to be a solid source of business for us and we continue to grow these efforts nationally. In 2016, we closed $600 million, nearly 250 small balance transactions. We will push to grow this business much more in 2017. We also saw a large resurgence in bridge loans as we offer the ability to future-fund improvement dollars. Bridge loans also allow flexibility in prepayment interest only, non-recourse structure and other borrower-friendly terms. The growing trend toward bridge financing is further bolstered by the wave of maturities coming due now. We expect to provide an abundance of bridge financing this year.
GlobeSt.com: What are your predictions on the impact the new president and administration will have on the multifamily market?
Clark: A key policy change that seems to be a priority for the near-term is tax and regulatory reform. This won't happen immediately, but our new leadership must remain focused on growing incentives for affordable housing development as rents continue to rise making affordability a constant issue. Both large and small markets are struggling to resolve this growing issue as the new construction product reaches unprecedented levels of high-market rents and the affordable product continues to be scarce. The Trump administration could also put into place some tax and trade policies, and possibly repeal parts of Dodd Frank that could impact commercial real estate. Hunt Mortgage Group is keeping an eye on all of the possible changes and impacts, but feels the market will continue to be strong for multifamily lending regardless.
GlobeSt.com: What are your plans/growth goals for 2017?
Clark: We are very excited about the year ahead and taking on new challenges on the heels of a record-breaking 2016. We recently opened offices in five new markets: Houston, Tampa, Buffalo, Arcadia and Fort Lauderdale. We hired 50 new people last year and anticipate additional hiring this year. We expect solid transaction volume across all our business units. We will focus on customer service, growing and educating our team members and serving our solid customer base. Customers come first and we will work hard to ensure this goal is met with every product and loan we fund.