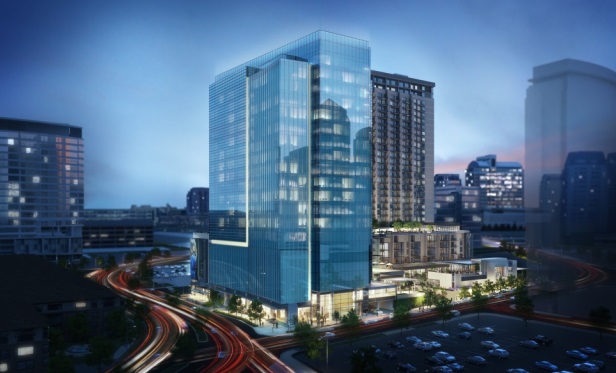 DALLAS—The population is growing both older, i.e., aging baby boomers, and younger, i.e., emerging millennials. The downtown resident is primarily made up of the young professional demographic between the ages of 25 to 36. However, an empty nester component is also present as more baby boomers look to downsize and transition into an urban environment.
Both older and younger markets have fueled downtown population growth in the past decade and are poised to continue to populate urban environments, particularly in those cities that offer jobs, housing, amenities and relevant activities, according to Downtown Dallas. American demographic analysis shows the rise of Generation Xers into leadership positions and the desire of millennials to move toward urban cores.
Corporations are taking note, chasing this talent pool into city centers, as is evident in downtown Dallas today with the addition of 5,000 jobs in the last quarter alone. According to CEOs for Cities, 85% of millennials say they prefer urban living within 3 miles of the CBD. And, young adults with a four-year degree are 105% more likely to live in these close-in neighborhoods than other Americans.
As a result, more than 45,000 residents call downtown Dallas home, of whom, 9,000 live in the urban core. There, stabilized rental properties quote occupancy rates of more than 93%. At the end of 2015, more than 5,500 units, including 2,085 in the urban core, were under construction in the 15-district downtown area (as defined by the Downtown Dallas 360 plan). Units range from rentals and condos to lofts, luxury apartments and townhomes. These 5,500-plus units will translate to an estimated additional 6,500 residents, GlobeSt.com learns.
The urban lifestyle is key to economic and social sustainability. Progressive Urban Management Associates reports that quality of life amenities are critical–public transportation, parks, trails, recreation and programs such as bike and car share. A couple of projects are exemplifying this phenomenon. One such project is The Epic in Deep Ellum.
"The Epic will attract millennials and tenants looking for the authenticity that comes with adaptive re-use projects, but also the modern efficiencies and amenities of new construction," says Steve Van Amburgh, CEO of KDC.
Another project is The Union Dallas, which broke ground last year and is under development to deliver in 2018. International law firm Akin Gump has leased nearly three floors within the 22-story office tower, totaling more than 68,000 square feet, according to RED Development.
Located near American Airlines Center, RED Development announced The Union in May 2014, and is also leading the design and construction for the project. The 800,000 square-foot mixed-use destination includes a class-A office tower, a 23-story 309-unit apartment building, retail, a variety of dining options from white tablecloth to fast-casual, an outdoor central plaza and a 60,000-square-foot Tom Thumb grocery store.
The Union Dallas has access to many main thoroughfares in and out of the downtown and Uptown areas. It is also located within walking distance of Dallas' premier sports, entertainment, museum and outdoor park venues. Designed by Dallas-based architect, HKS Inc., the contemporary blue-hued office tower offers views of the city with conveniences and amenities to tenants, such as above- and below-grade parking and a shared amenity deck. Overall, the project is being designed to connect the many elements of nearby Dallas neighborhoods with a 24/7 mix of uses.
In recent months, RED has announced leases with Fox Restaurant Concepts, The Henry and North Italia, law firm Vinson & Elkins, and accounting firm, Weaver.