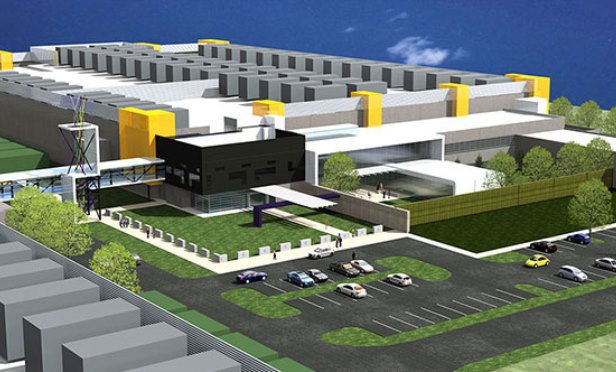 GARLAND, TX—According to data center analyst 451 Research, Dallas-Fort Worth is already the fourth-largest data center market in the country. And, JLL research reports that DFW was second in US data center absorption in 2015.
"The data center demand has been off the charts here because land is scarce," Bo Bond, JLL data center solutions managing director, tells GlobeSt.com. "Data center providers have been looking in Richardson and Plano, in addition to Garland."
Adding to that data center activity is the newest mega-data center campus in the area. RagingWire's 42-acre campus named TX1 is the third city in the company's expansion efforts, after facilities were developed in Sacramento and Northern Virginia, GlobeSt.com learns.
The initial space is 250,000 square feet but is expected to expand to 1 million square feet of data center space and 80 megawatts of power upon its completion.
"The team worked with the city of Garland and Garland Power & Light Company to develop a substation there," Bond tells GlobeSt.com. "This power infrastructure was a great partnership with the city and the power company to provide power, fiber and utilities. Working with utility companies to get a lower cost of power has been key."
Bond expects this data center will have a significant impact in North Texas. He indicates that space is being leased to a wide range of companies including large corporate users and private individuals, which is adding to the growth, innovation and data demand in North Texas.
"North Texas ranks third in the world for Internet traffic," said RagingWire CEO Doug Adams. "It's that Internet economy that drives innovation, promotes entrepreneurship and attracts Fortune 1000 companies."
The data center company recently held a grand opening event to celebrate the company's newest addition and first location in Texas. JLL executive chairman and football legend Roger Staubach was on hand to take part in the grand opening festivities. JLL's data center solutions team arranged the land purchase for the new facility.
"It's been a real privilege for us to be part of the RagingWire family and NTT, and help on the real estate needs, especially on this great project," said Staubach. "It's a privilege for me to be here and celebrate a great company coming to the great state of Texas."