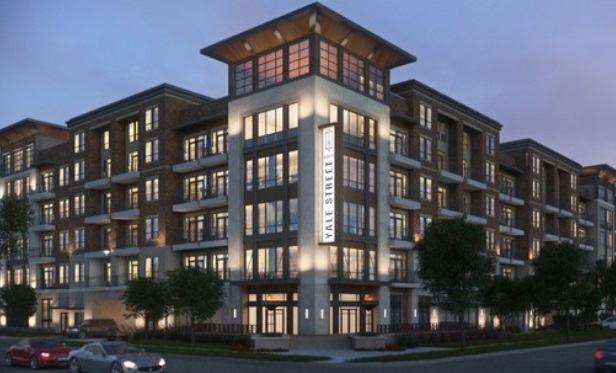 HOUSTON—The Energy Corridor is one of the country's strongest markets, with more than 21 million square feet of office space and more on the way. Redevelopment continues in the corridor, driven in large part by the scarcity of vacant land in one of the largest growth areas of West Houston. As a result, older properties are being repurposed or completely replaced with high-profile office, healthcare, retail and living spaces to meet the needs of live, work, play, according to Wolff Companies.
"Historically, new development in the Energy Corridor has occurred on greenfield sites. With the current shortage of raw land, we are seeing an increase in redevelopment projects. Older, underutilized properties are being upgraded and increasing the overall quality of development in the area," said Carolyn Wolff Dorros, executive vice president of Wolff Companies. "This drives value for the few remaining parcels of undeveloped land in the area, not only because of the increased quality in the neighborhood but also because redevelopment sites involve costs that greenfield sites do not, such as demolition."
Notable redevelopment projects have occurred across several sectors such as multifamily, office and retail as well as mixed-use projects, according to Wolff Companies.
For example, Trammell Crow Residential's Alexan Ashford is a five-story multifamily community built on the former site of Cornelius Nursery at 1200 Dairy Ashford Rd. The company also opened Alexan Enclave located at 13411 Briar Forest Dr., the former site of First Alliance Church, in January 2015. At the entry of The Energy Corridor, Alexan CityCentre opened in 2016 on the site of a former photography studio.
"The evolution of quality in West Houston is noteworthy. Developers along I-10 (Katy Freeway) have upped their game with projects built to last," said Matt Khourie, CEO of Trammell Crow Company.
Just east of the Energy Corridor, Greystar razed a La Quinta Hotel on North Wilcrest Drive, replacing it with The Slate apartments, a three-story community that opened in 2015. Also, near CityCentre, the Morgan Group opened both the Pearl CityCentre and the Pearl Residences at CityCentre in 2016 on the former site of Tallowood Baptist Church. Metro National also just began construction on an eight-floor 327-unit project on the site of a former parking lot for Memorial City Mall.
The 35-acre site that formerly housed Exxon Chemical's headquarters is being brought back to life as Republic Square. Third Palm Capital is investing more than $1 billion into the project, repurposing the campus into office space, art studios, a biergarten and public spaces. Among Republic Square's new occupants is the third location of the Houston Technology Center, the largest technology business incubator and accelerator in Texas.
In CityCentre, Midway Companies recently demolished two 1970s-era office buildings. Recently released renderings showed plans for two high-rise office buildings on the site.
One of the most creative redevelopment projects in the Energy Corridor is Sewell Automotive Companies' first Mercedes Benz franchise in Houston, which incorporated a former Sam's Club building into its new dealership. Located in Wolff Companies' Park 10 regional business center at the northwest corner of the Katy Freeway and Highway 6, the two-story 182,000-square-foot dealership in 15.3 acres features an 18-vehicle showroom and an indoor display area for 200 vehicles.
"Undeveloped land in The Energy Corridor is becoming increasingly scarce–especially in prime locations with good access. We currently have two projects, Ten Oaks and Central Park, with greenfield sites. These parcels have excellent access to I-10 and Park Row, and are shovel ready," Wolff Dorros tells GlobeSt.com. "Central Park is already home to a first-class multifamily development–The Heights at Park Row–and MD Anderson will open a cancer center there in 2018. Ten Oaks is next to the Texas Medical Center–West Campus and includes two high-quality hotels as well as a retail center that will open later this year. We envision that these remaining sites will be used for high-end office, multifamily, retail, healthcare or in Central Park–a high end, full service hotel."
As Wolff Dorros mentions, the sites available are in Ten Oaks, adjacent to both Houston Methodist with almost 816,000 square feet and another 228,700 square feet under construction, and Texas Children's Hospital with more than 500,000 square feet in Texas Medical Center-West Campus. Sites are also open in Central Park, adjacent to MD Anderson's $169-million 260,000-square-foot outpatient diagnostic and treatment center, which is under construction. Central Park is the largest parcel of land open for development in this submarket and has the added advantages of access from Interstate 10 and the Interstate 10 Managed Lanes, as well as having permanent green space on two sides.
These sites represent some of the only remaining undeveloped land in the Energy Corridor. Each site offers proximity to nearby corporate offices and a growing concentration of healthcare facilities, as well as visibility/access to and from the Katy Freeway, says Wolff Companies.