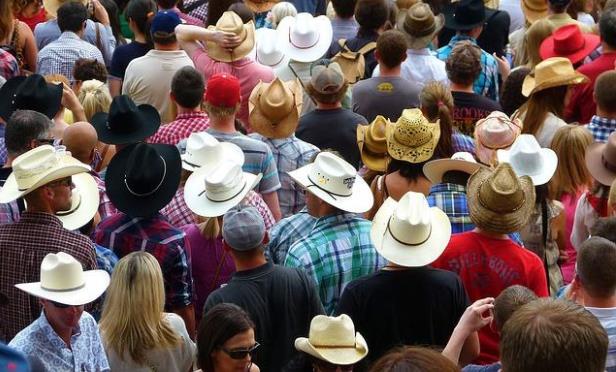 HOUSTON—The nationwide urban renaissance narrative that has reverberated during the latest expansion cycle may very well just be a short-lived trend, according to a report by CBRE research. Suburban growth surpassed urban densification, according to the latest census county population estimates, and not just in scattered pockets of the country, but in right here in the Lone Star State.
All of the major Texas metros showed more suburbanization since 2010. Not only are suburbs growing at a rapid rate, but those in Texas are leading the country in population growth. Four of the five fastest-growing large cities for the 12 months ending July 2016 are located in Texas, says CBRE.
Emerging suburban areas are being dubbed as fast growing due to the smaller population base and availability of developable land. But looking at the increasing share of suburbanites as a percentage of a metro area is more telling, as this shows that the suburban spread is surpassing urban core densification, says CBRE.
Within most of these largely populated areas, the suburbs have been growing faster in terms of both job and population growth since 2010. According to the US Census Bureau and US Postal Service, within the 51 US metro areas with more than a million people, average neighborhood density rose in only 10 of them.
That is, more than 80% of large American metros have become more suburbanized, concludes CBRE. All major metros in Texas showed a shift toward more suburbanization and became more urban during the 2010 to 2016 period. Even large suburban counties (those with at least 500,000 residents) grew at exponential rates; for example, Fort Bend County (southwest of Houston) expanded by 27%, Williamson County (north of Austin) increased 25%, and Montgomery, Denton and Collin counties, each grew by more than 20%. Texas as a whole grew by 10.8%.
From a city perspective, Texas was the standout state for fast-paced population growth, according to the most recent statistics from the US Census Bureau. Not surprising, four of the top five fastest-growing large cities are in Texas and suburbs of large metropolitan areas. Conroe, about 40 miles north of downtown Houston, is the fastest-growing large city in the country and has grown at a rate 11 times the national average.
"Growth of economic activity in the Houston suburbs has exceeded the urban core by over 3% in recent years according to tax remittances," Robert Kramp, CBRE Texas/Oklahoma director of research and analysis, tells GlobeSt.com. "Suburban growth is driven in large part by land/housing availability and prices—moving out instead of moving up due to cheap land and infrastructure expansion. This trend is not just in Texas—of the 51 metro areas in the country and more than 1 million residents, only 10 showed rising density. This is also evidence of strong national demand for single family housing, which is tied to employment levels, wealth effects and demographics. The third longest economic expansion in US history has been snowballing housing demand, which tends to favor suburban growth. Just look at the Houston May single family sales: there are a record-setting number of them."
In absolute terms, the largest cities in Texas made the fast-growth list–San Antonio (third), Dallas (sixth), Fort Worth (seventh), Houston (eighth) and Austin (ninth)–with numeric population growth ranging from 17,738 to 24,473. Interestingly enough, San Antonio surpassed New York City by 3,300 new residents.
The conclusion: urbanization and suburbanization can coexist in fast growing areas with high-net migration areas such as Texas. Here, population growth is an undeniable fact.