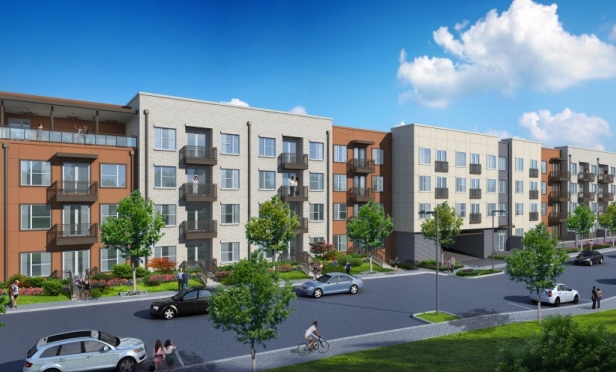 DALLAS—The US apartment market is recording new highs in apartment deliveries. More than 345,000 new apartments are scheduled to be completed this year in large-scale developments. In other words, more units are set for 2017 than in the last 20 years.
According to Yardi Matrix senior analyst Doug Ressler, all this new construction may work in the renters' favor, at least in the near future.
"With more units on the table, renters may be able to get some discounts and concessions on new leases, including one month of free rent, waived move-in fees and free gym memberships," says Ressler.
Using data from sister company Yardi Matrix, the RENTCafé research team broke down the data to see which metros are leading the nation's new apartment construction boom and what the rental market is experiencing in terms of rent growth.
Not surprisingly, New York City leads the country's apartment construction frenzy with as many as 26,700 units projected to be completed in 2017. Also ahead of the curve is Dallas, where 25,000 new apartments are expected to hit the market this year, a 61% increase compared to 2016 when approximately 15,500 new units were developed.
"Real estate is a game of supply and demand. And in Dallas' case, demand for rental housing has always been strong, with thousands of new residents moving in every year as they follow the jobs trail," Amalia Otet, communications specialist, RENTCafé, tells GlobeSt.com. "Determined to capitalize on this growing demand for city living, developers have poured serious fuel into multifamily construction, bringing inventory levels to record highs. Nearly 25,000 apartments are projected to enter the DFW area in 2017–a 61% increase compared to 2016–with approximately 9,300 units to be built in the city of Dallas itself. Fort Worth is also coming on strong in terms of new completions, with as many as 3,500 apartments scheduled to enter the market this year. Moreover, renters have every reason to be optimistic as this intensified construction activity translates into slower rent growth and a more relaxed housing landscape in general. With average rents hovering around $1,094/month, up a modest 3.5% y-o-y, Dallas appears to be a whole lot cheaper than other large metros, including San Francisco, where renters pay an impressive $2,497/month on average."
The good news for those overheated markets? This huge wave of new construction is helping rents cool off in markets such as San Francisco, New York City and Boston.