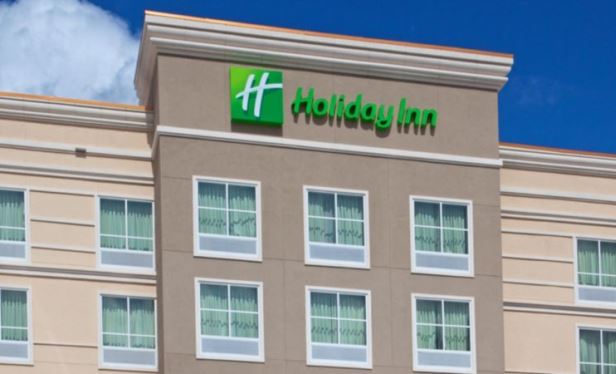 HOUSTON—The Holiday Inn Houston Energy Corridor Eldridge benefits from a location in one of the most desirable submarkets, the Energy Corridor. The corridor is anticipated to continue its strong economic growth and development for the next decade. A study done by CDS Market Research anticipates the population in the Energy Corridor to increase 29%, office space to increase 36% and retail space to increase 40% by 2025.
These developments include turning the Addicks Park and Ride into a transit hub for Western Houston and more than 100 acres of mixed-use development projects. In addition, downtown Houston is experiencing a commercial construction boom with the addition of 23 office projects for a total of 5.8 million square feet in 2014. These new developments will continue to drive the property's demand.
The Energy Corridor is a master-planned business district which has more than 20 million existing square feet of office space and a diverse corporate presence with approximately 78,000 employees working for more than 300 companies. The corridor is home to several of the largest international energy companies in the world as well as 300 multi-national, national and local companies. With an educated workforce comprised of more than 94,000 employees, the Energy Corridor is the second largest employment center in the region.
To capitalize on the anticipated surge in population and development, Woodford Hospitality LP, affiliates of Ashland Hospitality Inc., recently acquired the Holiday Inn property from Eldridge Hospitality LP. The price was undisclosed. The hotel consistently outperforms its competitive sets in occupancy, ADR and RevPAR penetrations. With continued strong management, these desirable performance outcomes should continue, say sources close to the deal.
"Ashland Hospitality Inc. is delighted to add another Holiday Inn hotel to their portfolio. We look forward to transforming this hotel and making it the premier hotel in the Energy Corridor area," says Amir Khan, chairman–Ashland Hospitality Inc.
HREC Investment Advisors recently arranged the sale of the 122-guestroom hotel. Monty Levy, senior vice president in HREC Investment Advisors' Atlanta office, and Hank Wolpert, vice president in the Dallas office, exclusively represented the seller in this transaction.
"The downturn delayed some projects, which helped. But it was significant for hospitality because of the headquarters located in Houston," Wolpert tells GlobeSt.com. "Travel and training was cut back. But we are starting back on an uptick after 2015 and 2016. This was a prudent investment for these local buyers who know the market. They are poised for the upside."
The hotel is 18 miles from downtown Houston, roughly two miles from Interstate 10 which connects the Energy Corridor to the Houston Beltway roads and central Houston. It is located a short walk to several area restaurants, services and other amenities. The hotel is also 30 miles from both George Bush Intercontinental Airport and Houston Hobby Airport.
The hotel has numerous amenities such as a heated indoor pool, 24-hour business center, fitness center, full-service bar and grill, and 2,100 square feet of meeting space.
"People still believe in Houston, with its diverse economy including large medical presence, and corporate and sporting events," Wolpert tells GlobeSt.com. "And, there are new hotels being built in downtown."