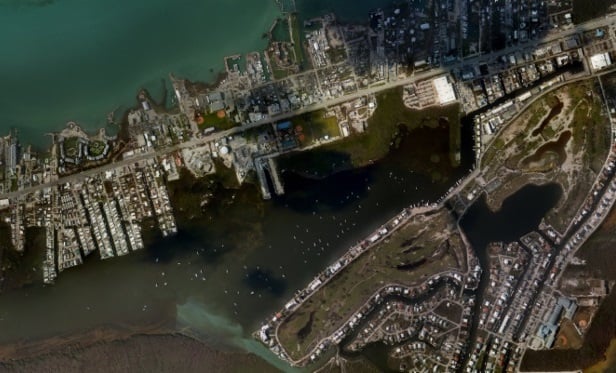 HOUSTON—Hurricane Harvey was the strongest storm to hit the region in more than 55 years, dumping 1.2 trillion gallons of rain in a matter of days. A quickly draining construction pipeline and reduced inventory due to flooding is causing supply to tighten.
At the same time, demand from displaced single-family residents, contract workers and natural growth is favoring landlords in increased rentals. Harvey effectively accelerated the multifamily recovery timeline, propelling Houston into a landlord-favored market approximately 18 months ahead of schedule. Pre-Harvey, multifamily absorption exceeded deliveries by almost 2,000 units, driving market-wide occupancy gains through August 2017, according to a report by CBRE. Occupancy has tightened by 120 basis points while net effective rents have risen by 1.5% since the passing of the storm, according to Apartment Data Services.
Approximately 7% of the region's 2.4 million housing units were impacted by Harvey. Housing units include single-family, mobile and multifamily homes. Damage to housing units are categorized as minor damage: 59,536 (2.7%), major damage: 35,975 (1.5%) or destroyed: 3,619 (0.2%), according to houston.org.
Houston's apartment market was significantly less affected than initial estimates, with approximately 14,852 units in 210 properties or about 2.3% of Houston inventory incurring damaged due to high water, according to Apartment Data Services (95.8% landlord response rate).
A majority, 83% of single and multifamily homes in the Houston metro, do not have flood insurance. Half of the area that flooded in Harris County occurred outside of the 100-year and 500-year floodplains, GlobeSt.com learns.
Even before Hurricane Harvey hit, signs of distress had been showing up in the Houston housing market, according to the ATTOM Data Solutions August foreclosure market report. Houston foreclosure starts (scheduled foreclosure auctions) increased 67% in August compared to a year ago, and year-to-date, nearly 5,000 Houston-area homes have started the foreclosure process, up 28% in the metro area and counter to the national trend of foreclosure starts declining 19% year-to-date.
The storm will have acute, albeit brief, effects on the Houston area economy. Though job growth and economic growth will experience minor interruptions, a full employment recovery is expected by late-October, according to the Greater Houston Partnership, largely because Houston's economic base emerged from the storm almost completely unscathed.