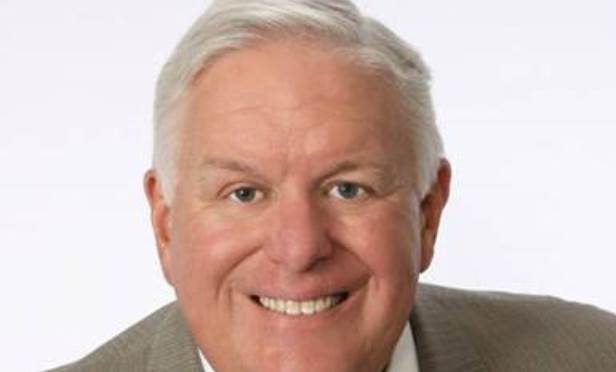 HOUSTON—At last week's SIOR fall conference in Chicago, Bill Ginder was named the SIOR Foundation's 2017/2018 president. Ginder is a senior vice president/brokerage services with Houston-based Caldwell Cos. He brings more than 30 years of experience in industrial distribution and managing facilities throughout the Southwest. GlobeSt.com spoke with Ginder after the conference to learn more about his plans and goals during his tenure at the helm of the Foundation.
GlobeSt.com: First of all, what does the SIOR Foundation do as 501(c)(3) not-for-profit organization, and what is its mission?
Ginder: The SIOR Foundation promotes and funds programs that advance the real estate profession through educational scholarships, critical research projects, and publishing and development of real estate curricula for higher education. The charitable giving supports students enrolled in college undergraduate and graduate real estate studies, and in pursuit of degrees associated with commercial real estate.
GlobeSt.com: Give us a sense of how this translates in the real world.
Ginder: For fiscal year 2016 to 2017 (which ran September 1, 2016 to August 31, 2017), the SIOR Foundation awarded grants totaling $162,000. Almost all of that money went directly to students, though it also covered programs such as the student real estate experience program, in which we pay the expenses for eight students to attend our national conferences. They benefit by the exposure to conference programs, events and networking. Participating colleges have included Saint Louis University, the University of Northern Iowa, the University of Connecticut, Clemson University, Northwestern University, York University (Canada), UCLA, USC and many others. We're close to announcing the addition of five colleges from different US markets that are coming on board as educational partners of the Foundation.
GlobeSt.com: What are some of your goals during your term as the SIOR Foundation president?
Ginder: Broadly speaking, during my tenure, I plan to continue our core mission, which is to enhance and expand our programs with an ever greater focus on education–both to our own membership, and to the colleges and universities that the Foundation supports. The Foundation celebrated its 55th anniversary this year and we still have a lot of work to do internally so our own members recognize the involvement we have with academia and mission to attract students to careers in commercial real estate.
Additionally, I'd like to grow the matching funds program, particularly in markets that have more than one university with active undergraduate and graduate-level real estate programs. The matching funds program works like this: a local chapter puts up $6,000 in grant money, the Foundation matches that to get to $12,000 and a third party–usually the school's charitable giving arm or a pool of sponsors, matches that to create a $24,000 grant that becomes scholarship money to deserving students studying real estate.
And I would also like the Foundation to become more engaged with small chapters throughout the United States. There are a number of tertiary markets like Albuquerque with fewer than 10 SIORs in them. We'd like to bring them into the big tent, so to speak, so they are just as involved as any of the big-city chapters.
GlobeSt.com: Lastly, with recognition that Harvey was extremely disruptive to Houston's economy, what's your outlook for regional industrial real estate next year?
Ginder: To say Harvey was disruptive is an understatement. The industrial market was already 94% occupied and with some of the inventory flooded, dry space was at a premium and very much area specific. Development is continuing but behind demand, with rents holding at a high level. I foresee a strong market for several more years.