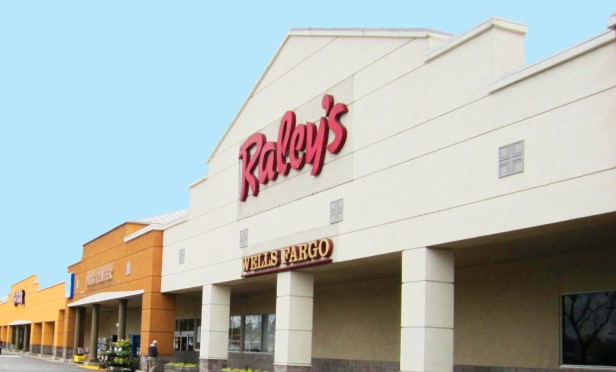 FAIR OAKS, CA—NewMark Merrill Companies, a Woodland Hills, CA-based retail shopping center development company, currently owns or manages a portfolio of more than 78 shopping centers in Colorado, Illinois and California, including three centers in the Sacramento area. It has just added another property to its Sacramento roster.
Madison Marketplace is a 258,981-square-foot shopping center located at the southwest corner of Madison and Hazel avenues. It has been acquired for an estimated $46.65 million, GlobeSt.com learns. The seller was TA Realty.
"NewMark Merrill is strategically looking to grow our presence in the Sacramento area by adding centers, through acquisitions, development or third-party management, that complement our existing portfolio and where there is an opportunity to use our expertise to add value," said Sandy Sigal, president and chief executive officer of NewMark Merrill Companies. "Madison Marketplace provided us an opportunity to acquire the dominant grocery-anchored center in the area with strong demographics, great co-tenants and an amazing location. Fair Oaks is rapidly growing, has a great employment base, and has great retail and housing options."
NewMark Merrill was represented in-house by Sigal, Jim Patton, Brad Pearl, Sandra Kist and Susan Rorison. Roman Benvenuti and Bill Palmer of Palmer Capital Inc. represented the seller. Kostas Kavayiotidis of Pacific Southwest Realty Services arranged new 10 year fixed-rate financing with John Hancock Insurance.
Developed in 1995, Madison Marketplace is anchored by a Raley's Supermarket, TJ Maxx, Petco Pet Supplies, Dollar Tree and O'Reilly Auto Parts. It is 93% leased to several national/local retailers and restaurants including Chipotle, GameStop, Leslie Pool Supplies, McDonalds and Starbucks.
"Madison Marketplace was a very logical shopping center for us to get involved in, especially for today's retail environment. Anchored by a local and very well-run supermarket, Raley's, which has been a consistent presence in the community, with a TJ Maxx, an O'Reilly Auto, Petco, Dollar Tree as well as many other local and regional tenants, Madison Marketplace has been the go-to location in Fair Oaks for many years," Sigal tells GlobeSt.com. "Our commitment is to bring the center to an even higher level with new signage, community events and a better shopping experience."