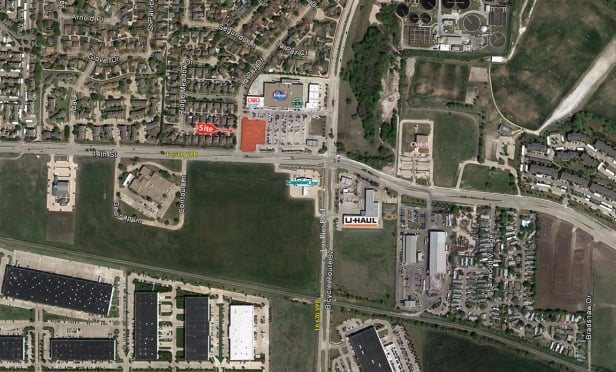 PLANO, TX—In an area bustling with activity and future potential, a pad site is realizing a retail vision shared by many in its development process. Within that vision scope, The Woodmont Company recently completed the sale of 1.132 acres or 49,326 square feet located within Village at Los Rios at 4011 14th St.
The buyer was Hallett No. 1 LP, which was self represented. Gal Avneri and Grant Gary of The Woodmont Company represented the seller, Graham Mortgage Corporation.
"Throughout the sales process, our goal was to find a buyer who shared the same vision in wanting to develop a new and exciting building, while concurrently keeping the integrity of the overall shopping center," Avneri tells GlobeSt.com. "With Hallett No.1 LP's commitment and vision, we think this new building will be a terrific addition to the Los Rios corridor, and will bring excellent value and presence to the East Plano market for years to come."
This location is on the northwest corner of 14th Street (FM 544) and Los Rios Boulevard, near Plano Parkway and Los Rios Boulevard. There is a Kroger and Kroger Fuel Center, along with numerous restaurants, retail and healthcare facilities within close proximity of the site. A good many multifamily properties are also within the vicinity, including Los Rios Park Apartments, Windsor Place Apartments and the Club at Los Rios, in addition to Pecan Hollow Golf Course.
The daily traffic on 14th Street is 25,000 vehicles per day and the count on Los Rios Boulevard is 19,000 vehicles per day. The Dallas/Fort Worth/Arlington MSA population is 7.2 million while the population within a three-mile radius of the pad site is 84,844. The three-mile average household income is $111,049. In addition, the high-growth areas of Wylie and East Plano are just minutes to the east.
Woodmont is a national real estate firm specializing in the development, management, leasing and sale of retail properties.