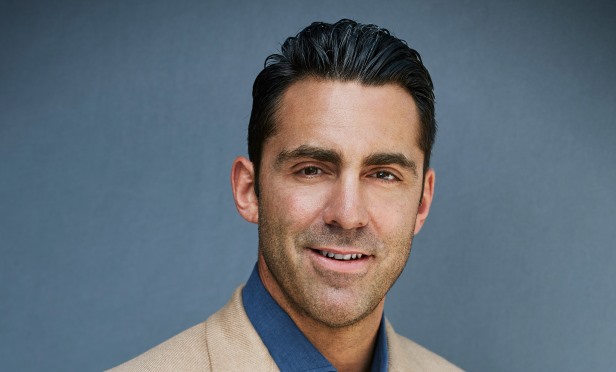 OAKLAND, CA—Trion Properties is bullish on multifamily investment in the East Bay market, acquiring five properties in the area in the past two years. In this exclusive, Mitch Paskover, managing partner of Trion Properties, recently discussed increasing investor interest in East Bay multifamily properties and why investment in this market is a smart bet.
GlobeSt.com: Why are multifamily investors increasingly bullish on the East Bay market?
Paskover: Both the maturing cycle and rising competition are making it increasingly difficult for investors to source and acquire multifamily deals in core Bay Area markets such as the heart of San Francisco. The tightening availability of investment opportunities and the lack of upside potential are turning multifamily investors away from urban cores and pushing them towards emerging gateway submarkets, such as the East Bay.
Multifamily prices are simply more favorable in the East Bay market. According to a recent Paragon report, the 2017 average price-per-square-foot for multifamily properties in San Francisco County was $533, while in Alameda County, the average price-per-square-foot was just $314. Investors have quickly recognized this and are shifting their focus to the East Bay in search of higher yields.
In the past few years, the East Bay multifamily market has been steadily growing, as revitalization efforts continue in full force and many renters look for value-oriented communities in close proximity to urban cores. With rents peaking in urban areas and the Bay Area's extensive public transport, demand for units in the surrounding East Bay cities is increasing. As more investors are priced out of core markets, many are becoming increasingly bullish on the East Bay in particular because of the high demand for rental units, competitive pricing and the potential for higher returns.
GlobeSt.com: What specific submarkets are the best bets for multifamily investors?
Paskover: We have been extremely active in the East Bay during the last few years, and are focused on submarkets that are poised for strong job and economic growth. We continue to find deep value in submarkets such as Fremont, Hayward and San Leandro.
Fremont: This East Bay submarket is home to top employers including Tesla, Facebook and Kaiser Permanente, with more and more companies continuing to relocate to the region. In August of 2017, Tesla received approval from the Fremont city council to double the size of its current factory by more than 4 million square feet. This expansion is expected to result in an increase in 9,000 people, bringing thousands of jobs to the area. A majority of these workers will require the more value-conscious alternatives the city offers. In addition to the Tesla expansion, Facebook announced that it leased a total of 190,000 square feet in Fremont, which will bring nearly 1,000 new jobs to the submarket.
Hayward: This city is perfectly nestled between San Francisco and San Jose, two markets with steady job growth. This prime location attracts workers in both core areas, as well as from Hayward itself. Renters have been increasingly migrating to Hayward, particularly following the city's rejuvenation project that was completed in 2016. A $105 million 6-mile route called the Hayward Loop was completed in 2013, which reduced commute times by nearly 30% and has helped to revitalize the downtown area.
San Leandro: This city is also poised for explosive job growth thanks to revitalization efforts undertaken by the local government. The city's downtown transit-oriented development strategy has encouraged revitalization and development in downtown. In 2014, the city approved construction of the San Leandro Tech Campus, the first major development under the strategy. The mixed-use project, which is currently still in development, will bring approximately 1,800 new jobs to the area, along with 2,000 construction jobs. With 132,000 square-feet of office space within the San Leandro Tech Campus already completed and leased to OSIsoft, the area is poised for both job and population growth, which will increase demand for multifamily product.
GlobeSt.com: What investment strategies are seeing success in this market?
Paskover: Due to increasing demand for value housing in the East Bay, existing class-A product is actually not the most favorable product in this market. Underutilized class-B and -C product, or diamond in the rough communities, can provide investors with deals below replacement costs and peak prices.
Value-add properties have larger upside potential than class-A counterparts. For example, we recently acquired an 88-unit value-add property in Fremont. At the time of acquisition, there was an estimated 55% potential upside in rents upon renovation and rebranding. Even after upgrades, we expect that the units will cost approximately $750 to $1,000 less than class-A units, which will attract residents looking for a value-conscious community.
By capitalizing on underutilized product with rents below market rate, investors can capitalize on rent appreciation, generate strong yields and cater to the growing rental base in the East Bay market.
GlobeSt.com: What is your outlook on multifamily investment in the East Bay for the rest of 2018?
Paskover: Multifamily investment in the East Bay will continue to remain strong throughout 2018 and during the next several years. The region continues to demonstrate high-quality fundamentals and is positioned to perform well over time. Demand for product in these areas is increasing even as it slows in urban cores in the Bay Area. With more and more renters being priced out of San Francisco and the job market booming in the East Bay, we expect demand to increase, meaning stronger yields for investors.
Trion Properties is a private equity investment firm that primarily acquires value-add real estate properties with an emphasis on multifamily. It currently has more than $250 million in assets under management.