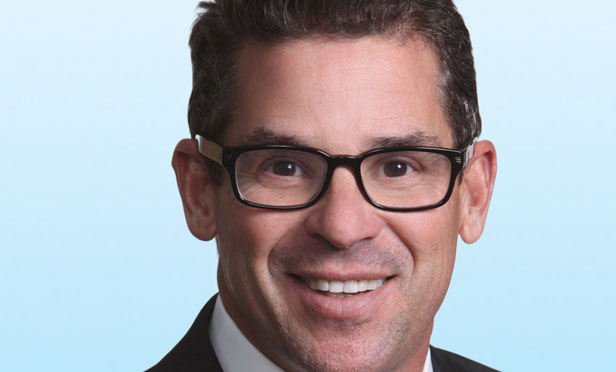 INLAND EMPIRE, CA—As technology and its profusion of sophisticated "apps" continue to increasingly dominate nearly every retail purchase the average American consumer makes—from paying for a simple cup of coffee, ordering same-day delivery of groceries, buying a customized La-Z-Boy recliner while relaxing in the old, furnishing a new home from top to bottom without ever visiting a bricks-and-mortar store, or even ordering, financing, and customizing the latest en vogue electric-powered sports car, it all means that those goods have to be manufactured, warehoused and distributed from somewhere. That is according to the latest Colliers International report, which GlobeSt.com recently got an exclusive sneak peak at.
In the second quarter of 2016 ended June 30, that "somewhere" was Southern California's Inland Empire, a massive region in terms of geography and population that touches three of the nation's largest counties—San Bernardino, Riverside and a portion of Los Angeles.
It was here during the just concluded second quarter that total gross absorption, or the total amount of industrial space sold and leased, reached a staggering 15 million square feet in just 90 days, according to a report, the highest amount ever recorded in a single three-month period.
When combined with the first quarter ended March 31, total gross absorption in the first half of the year now totals 27.8 million square feet. Net absorption for the second quarter was 6.5 million square feet, the highest level of positive net absorption since the fourth quarter of 2010, during the height of The Great Recession, the report noted. It was the 27th consecutive quarter the region has posted positive absorption levels, the report says.
"Not only is this a record level of absorption for any 90-day period in the history of California, or anywhere else in the nation, it serves to illustrate the growing strength of the E-commerce economy and the continuing demand for larger spaces to meet that demand by national brand retailers as online sales continue to increase," says Colliers executive managing director John Hollingsworth. "These include traditional retailers like the Home Depots, Macy's, General Mills, and Walmarts, as well as pure online retailers like Amazon."
He adds that "What we are talking about when we say 'larger spaces,' are buildings that have between 850,000 to a million square feet under one roof, the most advanced warehousing and logistics systems, and state-of-the-art robotics for order fulfillment and distribution."
A separate anecdotal report compiled by Colliers senior EVP, Steven Bellitti, who with his partner, senior EVP Tom Taylor, has closed many of the region's largest transactions, disclosed that despite continuing high demand and a record year in 2015, there currently are no available industrial buildings in the 1 million-square-foot range, just one nearing completion and another two in the early stages of construction in the West Inland Empire. Bellitti's report was confirmed by Colliers second quarter study of the Inland Empire.
"Therein lies the rub," says Bellitti. "Right now, with only these buildings coming onto the market while demand for the million-square-foot buildings continues to grow, they are being leased or sold as fast as developers can deliver them to the market. That's why construction numbers are up, vacancies are down, and prices are beginning to inevitably rise as they always do when there is a demand-supply imbalance."
Asking average rental rates during the second quarter rose two pennies compared to the fourth quarter of 2015, rising to 50 cents per-square-foot on a triple-net (NNN) basis, Colliers reported, representing a 10.9% percent increase year over year.
Overall, though, while demand for these mammoth facilities continues to grow exponentially, they are part of a hybrid sector not typical of the rest of the Inland Empire industrial market where average-sized buildings range from 200,000 square feet to 400,000 square feet.
"The Inland Empire market remains the most-sought-after warehouse/distribution market in the US," the report stated, "with the lowest vacancy rate and highest rental rate of any comparable major (US) distribution hub markets."
Overall vacancy rates for the Inland Empire rose marginally in the second quarter to 4.8%, but still remained near their record low of 4.3% posted during the same three-month period one year ago. The 30-basis point rise in second quarter vacancies was due to new construction coming on line, but not yet occupied.
Lowest vacancy rate in the Inland Empire–2.7%–was posted in the West Inland Empire that includes parts of Los Angeles County including the City of Chino and other closer-in cities like Fontana, Ontario, and Rancho Cucamonga. Highest vacancies were reported in the East Inland Empire at 7.2% during the second quarter, Colliers noted.
Total new construction delivered to the market in the second quarter more than doubled the traditional quarterly average of 5 million square feet, totaling 10.1 million square feet in the three-month period ended June 30, according to Colliers.
"Although we saw more than double of what we usually see on a quarterly basis in terms of new construction in the second quarter, it was an anomaly because a majority of the additional space was already pre-leased," Bellitti says. "What should be underscored is that nearly all of the new construction was concentrated in buildings over 500,000 square feet and we still cannot meet all of the demand."
Colliers has forecast that in the third quarter, the amount of new construction coming on the market will decline to approximately 3 million square feet as fewer projects are scheduled to break ground during the next three months than in previous years, bringing quarterly totals back to traditional average levels.
"Each quarter in the Inland Empire industrial market has reached a new high-water mark in terms of absorption and asking rental rates," Hollingsworth adds. "It's a trend we expect will continue in future quarters even as rental rates rise because the higher costs are offset by the need, especially among E-commerce companies, for specialized, modern and efficient class A buildings with all the bells and whistles they require."
Despite some worry among developers and investors that the economy may cool slightly in the next 12-18 months, the Inland Empire industrial market seems immune to such a downturn as technology companies, many of which now head the Fortune 500, continue to grow and dominate the nation's economy and continue to need vast amounts of logistics, warehousing and distribution space. Average investment sales prices in the Inland Empire have been increasing and now average $86 per square foot, significantly above the US average of $75, Colliers reported.
"Investors who fear an economic downturn are gravitating towards safer assets that are more resilient to economic downturns and that act as a major hedge against such downturns," Hollingsworth says. "There are few markets that can compete with the stability of the Inland Empire and the major companies that need to be here."