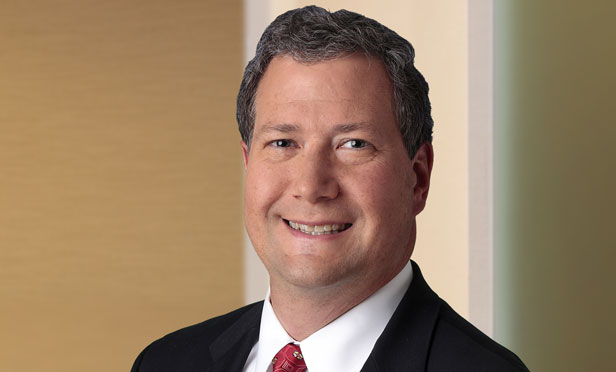 BOSTON—For the past several years, Capital One has surveyed multifamily industry participants at the RealShare Apartments conference to assess market sentiment for the coming year. The results, shared exclusively with GlobeSt.com show that multifamily is getting tighter but is still a more reliable choice than other asset classes. Brian Sykes, Boston-based SVP of Capital One Multifamily Finance, reviews the implications of the findings and adds his own perspective on the subject in the commentary below.
The views expressed below are the author's own.
I was surprised by the responses to two questions that we always pose in our annual Capital One RealShare Apartment survey. The first: "What is the one topic that keeps you up at night?" More people named global uncertainty (34 percent) than interest rates rising (23 percent). From what I've heard, I would have expected these two percentages to be reversed. The timing of the survey—right before the election—might have influenced the results, but I think that interest rates are of more concern than industry participants let on.
Financial Engineering Has Become More Prevalent
As a lender, I can tell you what keeps me up at night, and that's the amount of financial engineering—in the form of variable-rate debt, shorter-term paper, and extended IO—that some investors say they need to produce attractive IRRs. It worries me to hear about investors who get spooked when interest rates rise into the 4.25 to 4.50 percent range on ten-year money.
Some of this is a response to rising valuations, but I think this mindset reflects the complacency that has grown up around the incredibly long run of low interest rates we've experienced. Interest rates have been so low for so long that I think we've come to think of Treasuries in the 2 percent range as normal. Clearly, when it comes to interest rates, we need to recalibrate our expectations.
In fact, if we look at the global uncertainty response as a proxy for concern about interest rates, the high level of anxiety begins to makes sense. Investors are worried about any events that might cause interest rates to rise even slightly and sink their deals.
Given the Options, Multifamily Is Still an Excellent Choice
The second finding that surprised me was the number of survey participants who said they would be net buyers in 2017 (51 percent) as opposed to net sellers (20 percent). Here again, I would have expected the results to be reversed—and perhaps to see more respondents say they planned on being neither net buyers nor sellers.
One of my clients, however, set me straight: "Where else would you go?" he asked. He pointed out that returns in the bond market are terrible, and with the stock market so high, it's a difficult time to get into equities. Right now, the 7 to 8 percent preferred rate of return available from multifamily—in addition to the upside appreciation—sounds pretty good.
I had to admit he had a point. All the fundamentals point to continued growth in multifamily. With unemployment down substantially and housing prices on the rise, renting is an attractive choice, especially for millennials. Certainly, there are some cities with a little overbuilding, especially on the Class A end, but we're talking about vacancy rates dropping from 2 to 4 percent to well-accepted historical levels. In these times, a B/B+ asset in need of a little value-add in either a primary or even a secondary market seems like a very good place to put your money.