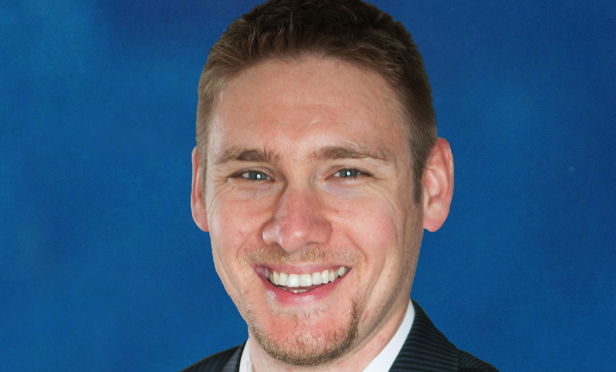 The mission statement of the Department of Housing and Urban Development (HUD) remains focused on affordable housing, nonetheless it has evolved with the times to address the growing need for not only preserving, but also creating affordable housing across the country. Through its Rental Assistance Demonstration (RAD) program, Choice Neighborhood program and by way of the recent revisions to the HUD MAP Guide, HUD is encouraging the development, recapitalization, and financing of affordable housing assets.
The Revamped HUD MAP Guide The recently revised HUD MAP Guide (issued January 29, 2016) is opening the door for more property owners to rehab their sites under the 223(f) refinance program without jumping through the hoops of a substantial rehabilitation. By increasing the high cost factor from $6,500 to $15,000 per unit, doing away with the antiquated 15% rehab cost to value ratio threshold, and integrating the IBC standards for the various levels of repair, HUD is allowing owners of affordable housing to leverage debt to accomplish much needed renovations under a streamlined refinance tool.
In addition to this, HUD is also offering a discount on Mortgage Insurance Premiums (MIP) for projects that can achieve an Energy Star Benchmarking Score of 75 or greater and Green Certification. While this will involve additional due diligence and documentation (specifically a Level II Energy Audit) the potential savings over the life of the loan could be hundreds of thousands, if not millions of dollars. Not to mention the operating cost savings that will be realized once the energy performance improvements are implemented. These changes were long overdue, and they are an important step in the department's ongoing commitment to providing affordable housing, while creating practical avenues for owners to reinvest capital into their properties.
The Need for Affordable Housing According to a study conducted by the NYU Furman Center (Renting in Americas Largest Cities), "even in the most affordable cities…low-income renters could afford no more than 11% of recently available units." Improving the existing affordable housing stock is equally as important as providing it in the first place, and requires lowering operating costs and value engineering that does not compromise quality. By lowering operating costs, owners can subsidize rent while maintaining attractive, desirable properties at multiple resident-income levels. Conversely, developers need incentives to redevelop aging facilities, and build new properties that contain mixed-income rental units.
Cities and counties across the nation can benefit from implementing mixed-income strategies and incentives, nevertheless they must connect with developers to make them aware of these programs. In a recent Baltimore Sun article, developers were surprised to find out that Howard County had implemented a comprehensive strategy and incentive program for them to integrate rent subsidies into their design. So while marquee, signature developments are grabbing all the headlines for blockbuster per unit sales and rents, affordable, mixed income projects play a limited role in garnering investor's interests.
The HUD RAD and Choice Neighborhoods Programs Affordable housing isn't just about providing more rental options to low-income wage earners, it is about improved opportunities for resident's vis-à-vis increasing income potential through technical training, job opportunities, encouragement, and community growth.
That is why the RAD program, along with the Choice Neighborhoods program, offers such a great environment to foster growth in this under-served market. By fostering private funding avenues for public housing entities, HUD opened the door to new possibilities, especially if these new possibilities are actualized by ownership/management, the surrounding neighborhoods where residents live, work and play, and the businesses that serve the community.
These programs acknowledge the fact that it is not just about subsidizing housing, but rather coming up with creative ways to motivate income earners to grow their earning potential, enabling owners to run multifamily properties more efficiently and effectively through decreased operating costs, incentivizing developers to rehabilitate aging infrastructure and build more diverse housing, and most importantly strengthening communities as a whole. The Choice Neighborhoods Action and Planning Grants Funding "allows local communities…to redevelop severely distressed public and non-HUD assisted housing and transform surrounding neighborhoods."
Affecting Great Change in the Multifamily Housing Market Ultimately, current and future generations will all benefit from continued efforts to expand affordable housing options, revitalize communities, and integrate neighborhoods. But these lofty goals and the programs that support them are only effective if they have high level exposure and investors can drive interest vis-à-vis profitability and return. Fortunately, successful deals are attracting attention from institutional investors, and REITs are starting to take a harder look at the financial gains that can be achieved in investing in affordable housing projects. HUD continues to promote and expand vital programs which make the affordable housing market a lot easier to navigate.
Join Partner CEO Joe Derhake and several industry leaders on April 7 at 2 PM ET for a timely webinar on how technology is changing commercial real estate: "The Intersection of Technology and CRE." Register here today!
About Joseph R. Lephew
Joseph R. Lephew's experience spans over 12 years in residential construction management and commercial due diligence consulting experience. Mr. Lephew has performed Project Capital Needs Assessments (PCNAs), Property Condition Assessments (PCAs), Architectural & Engineering – Cost Reviews, and Construction Progress Monitoring reports throughout the United States for a wide range of lenders. The assessments are comprised of all types of residential and commercial properties, including, but not limited to: single-family housing developments, multi-family complexes, skilled nursing / assisted living facilities, low and high rise commercial buildings, retail properties, and hotels. Mr. Lephew's background and experiences have honed his competency regarding all aspects of due diligence consulting, as well as providing a sound knowledge of approaches to identifying, evaluating and solving engineering deficiencies and accessibility constraints. Mr. Lephew has completed projects under multiple programs and guidelines including; ASTM, Fannie Mae, Freddie Mac, HUD Multifamily (MAP), HUD Office of Residential Care (LEAN), Rental Assistance Demonstration (RAD), USDA Rural Development and client specific guidelines.