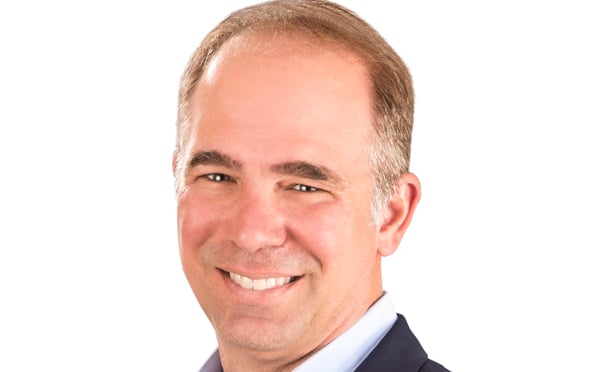 Technology is a core part of commercial real estate lending, development, leasing, selling and buying. Today, it's hard to imagine any of these sectors functioning without things like online platforms and databases, design software or data management programs. Technology is used to connect buyers and sellers of real estate, to collect and analyze information about how borrowers or assets will perform, to design building systems, etc. In this way, the adoption of technology is improving many underwriting, investment and design processes, and most industry players understand that it is critical to staying competitive in this space.
(Joe Derhake, PE, will be featured on April 7 in the webinar "The Intersection of Technology and CRE." For more information or to register, click here.)
However, fewer people recognize how technology affects brick-and-mortar buildings. But in fact, it can directly impact the value proposition of certain assets! Because of this, technology should be an important consideration in how investors, lenders and brokers evaluate deals. How so?
Tech Changing How We Use Real Estate
Technology has taken over many jobs, but it is also creating a risk of obsolescence for certain building types. That's because technology is changing how we use real estate.
For example, the advent of online shopping changed how we interacted with physical shops. It reduced the demand for big-box stores, replacing them with smaller "display" stores in prime areas. At the same time, the demand for distribution centers to process all those online orders shot up.
The ability to do much of our personal and business banking online has entirely changed how we use brick and mortar bank branches. Instead of using them to do our transactions, we now go to the bank primarily for advice (for more on that, see here). Therefore, when you go in to a newly designed bank branch you'll likely see a customer service representative before you see an ATM.
Today, driverless car technology is developing and being deployed faster than most of us would have anticipated just a few years ago. I expect it will change our built environments as much as the proliferation of the family car did in the 50s. Autonomous vehicles will change how we use our roadways, public transport and associated infrastructure, parking lots, and gas stations. And because it will change our daily commutes, it will alter what we consider to be a desirable place to live or work. This will fundamentally change what assets perform well, and which are at risk of becoming obsolete.
Tech Changing the Value Proposition of Buildings
Technology can change demand for buildings. For example, the next generation of renters, buyers and workers want residential and office buildings to which technology has been applied to improve connectivity, operation and sustainability. Because of this, greener and "smarter" buildings have better tenant retention and attraction rates, and yield higher rental and sales prices.
Of course, technologies that lower a building's energy usage – such as high-efficiency buildings systems, on-site energy generation or smart building operating controls – have a direct impact on the bottom line by lowering operating costs. Simply put, it pays for building owners and buyers to invest in new IT, MEP and energy efficiency technologies because they increase asset values.
How technology impacts the commercial real estate industry is a fascinating topic, and one that our industry needs to be addressing now. For this reason, I am meeting up with five experts from across the commercial real estate sector to discuss new technology trends and the risks and opportunities they may create. Our discussions will be broadcast during the upcoming webinar on April 7th at 2pm EDT (Register here). Chip Williams (Gensler), Rick Sharga (Ten-X), Brian Soublet (California DMV), Chris Reeves (BBVA Compass), and Tony Liou (Partner Energy) will share their predictions of what we should be thinking about – because those who can anticipate what's next will come out ahead in the increasingly competitive CRE space!