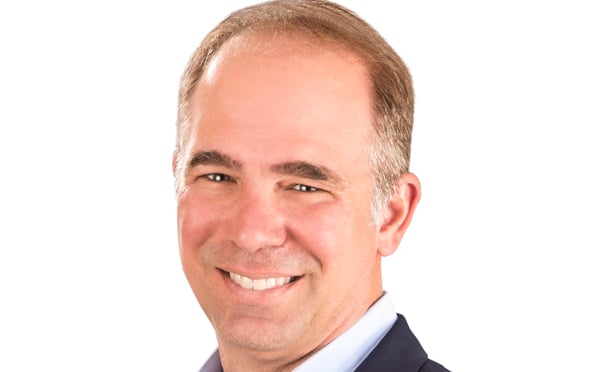 Last weekend, ASTM International released changes to E2026 Standard Guide and E2557 Standard Practice, the industry standards for assessing seismic risk to buildings. The changes are expected to improve the consistency of the evaluation of seismic risks during CRE transactions. This is an ideal time for property owners, investors, lenders and businesses to reevaluate their approach to seismic risk assessment and due diligence.
Why Two Standards?
The ASTM E2026 Standard Guide for Seismic Risk Assessment is the broader standard used by more than just real estate investors as it provides a framework for varying levels of the evaluation of the performance of structures (from simple screening at level 0, through complex and costly engineering studies at levels 2 and 3). The ASTM E2557 Practice for Probable Maximum Loss Assessments more narrowly identifies criteria for the evaluation of seismic risks for CRE financial transactions, though customization by the client remains an option.
What Are the Changes?
Changes include the introduction of new definitions; better defined criteria for consultants performing the work; the requirement for more detailed calculations, review of plans and analysis of site seismicity for higher level assessments; and more.
The biggest impact to commercial real estate due diligence will come as a result of changes in the consultant qualification criteria. The revised standard requires that the Assessor responsible for the PML must be a licensed civil or structural engineer, with:
10 years of general structural engineering of buildings
5 years of experience in seismic design and analysis of buildings
3 years of seismic risk assessment of buildings
Formerly, information gathered by a knowledgeable building specialist during a Property Condition Analysis was frequently used as a basis for the PML. Going forward; however, the site reconnaissance for Level 1 and above assessments must be completed by a licensed civil or structural engineer, with:
5 years of general structural engineering of buildings
3 years of experience in seismic design and analysis of buildings
2 years of seismic risk assessment of buildings
As a result, PMLs performed under the revised standard will likely require an additional site visit, with resulting impacts to the cost and time required to complete the work unless Users opt to complete a seismic risk screen/"Level 0" assessment.
The new ASTM E2026-16a Standard Guide for Seismic Risk Assessment of Buildings and E2557-16a Standard Practice for Probable Maximum Loss (PML) Evaluations for Earthquake Due-Diligence Assessments can now be downloaded via the ASTM website.
How Will the New Standards Affect Your Risk Management Policy and Scopes of Work?
To fully understand the impact, it's a good idea to discuss the changes with an engineer familiar with both the standards and your risk management needs. If your policies have required Level 1 assessment of PML, it may be appropriate to upgrade to the new standard, or a modified approach may be more appropriate to continue to adequately protect your interests.
You may also want to take this opportunity to consider your seismic risk management procedures as a whole. It's important to understand that most Seismic Risk Assessments are really just actuarial models and that more detailed and more accurate Seismic Risk Assessments can be done by requesting a report that meets the American Society of Civil Engineers standard known as the ASCE-41-13 Tier 1 Seismic Evaluation Method. An ASCE-41 report includes load calculations and more direct engineering analysis. These assessments are usually about 3 to 5 times more expensive than an ASTM Level 1 Seismic Risk Assessment.
When ASTM updates a standard, there is usually a delay of several months before the industry universally adopts the changes. It is still possible to perform assessments to the old standard, so clients should be careful to clearly specify to their engineering consultant whether they want the report done to the old or updated standards.
Who Cares About Earthquakes! Will the City Make Me Tear Down My Building?
Well, possibly! The City of Los Angeles and the City of San Francisco have recently passed sweeping ordinances that require building owners to retrofit their seismically vulnerable buildings. The City of Los Angeles alone is requiring that 13,000 buildings be retrofitted or razed! The new ASTM standard does not deal with these ordinances, but investors and lenders should be very mindful of these ordinances in underwriting. Asking your engineering consultant to discuss these issues in any report would be considered an ASTM "plus" request.
Digesting These Seismic Shake Ups – Webinar June 29th
The ASTM updates are just the latest in a string of recent changes aimed to better to protect against losses in case of an earthquake. The aforementioned seismic retrofit regulations, the USGS' inclusion of man-made earthquakes on their seismic hazard map, and changes to Freddie Mac and Fannie Mae's seismic policies will all have a significant impact on CRE lenders and investors around the country.
We will be hosting a webinar on Wednesday June 29th at 2PM EDT to cover these changes and key policy considerations for addressing seismic risk. Click here to learn more and register.