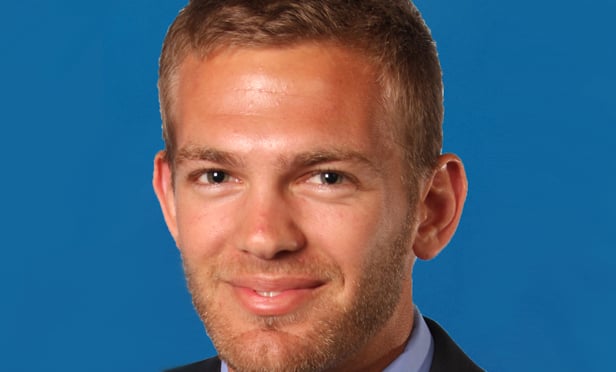 New York schools are now required to test for lead in their water systems before the end of the month. Alarming testing results of the level of lead in water in schools have been in the news lately. Previously, lead in water testing was done on a voluntary basis and, even then, the results were rarely released to the public. States and school districts are scrambling to ensure the safety of the children and staff that utilize the water in these facilities.
Closely following regulations released by the State of New Jersey in July, the State of New York has issued requirements for immediate testing for lead in drinking water of all New York schools. Unlike New Jersey's more open set of regulations, New York's are intended for immediate implementation. For schools serving children in any levels of prekindergarten through grade five, sampling must be completed by September 30, 2016. For any school serving children in grades six through twelve, collection of samples must be completed by October 31, 2016.
This less than 30 day timeframe has schools in New York looking for knowledgeable professionals to guide them through this process more than ever.
Requirements for Initial Testing
This is a new process for most districts and school administrations and there are very strict deadlines. Here are some of the basic things that you need to know to be compliant:
Districts will need to conduct lead sampling and analysis at all drinking water outlets by the abovementioned dates.
Drinking water outlets are defined as a potable water fixture currently or potentially used for drinking or cooking purposes, including but not limited to a bubbler, drinking fountain, or faucets.
It is important to note that any analysis must be conducted by a certified laboratory.
The Environmental Protection Agency's (EPA) has guidance documents for planning and implementing lead in drinking water sampling in schools, titled "3 T's for Reducing Lead in Drinking Water in Schools, Revised Technical Guidance", will be used as a technical reference for implementation of the new regulation. Per this document sampling shall be conducted in accordance with a Lead Sampling Plan and with a Quality Assurance Project Plan (QAPP).
Reporting Deadlines
Within 1 business day after reviewing and verifying the final results, the school must report the test results to the local health department. Within 10 business days after reviewing and verifying the final results the school shall notify all staff and all parents/guardians to students of the test results. Schools must report the completion of all required first-draw sampling to the NY State Department of Health, local health department, and the State Education Department no later than November 11, 2016.
Schools shall collect first-draw samples again in 2020 and shall continue to collect first-draw samples at least every 5 years thereafter.
Waiver from Initial Testing
School districts may apply for a waiver from the initial testing if they can demonstrate that it previously conducted lead in drinking water sampling that complied with or exceeded the testing requirements. They must also demonstrate that any needed remediation, including re-testing has been performed and that the lead level in the potable water is currently below the action level.
More information about specific requirements can be found here: https://www.governor.ny.gov/sites/governor.ny.gov/files/atoms/files/LeadTestingRegs.pdf.
If you are impacted, it is advisable to reach out to a professional consultant with required certifications and experience as soon as possible to ensure you are able to meet deadlines and be compliant to these new regulations.