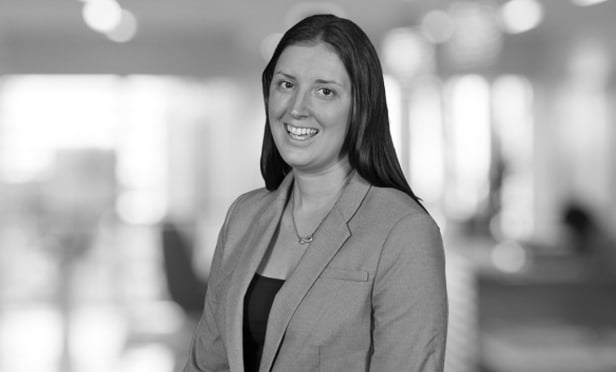 The devastating Hurricane Harvey floods impacting Houston, and surrounding coastal Texas cities, represent a 1,000-year storm event. The resulting property damage and catastrophic loss, estimated by JP Morgan at $10 billion to $20 billion dollars, will require a lengthy cleanup in the months and even years to come. As the storms wane, immediate priority and manpower will be dedicated towards providing shelter, basic health services, restoring drinking water and electricity (where possible), and ensuring the general safety of citizens through night time curfews and National Guard presence.
Even after flooded waters recede (or are removed), roads will be covered with mud slicks that will make accessibility near impossible before construction equipment removes them. Fallen trees and high line wires will present significant barricades on roadways until they are cleared. Eventually, however, property owners will turn thoughts to getting tenants resettled and businesses operational again to help people get their lives back to normal as quickly as possible.
The initiative to build back Houston will mobilize a collective of engineers, environmental professionals, and a host of contractors to provide an expedited recovery. Building owners should get ready by following some basic disaster recovery steps.
1) Contact Your Insurance Carrier Immediately Major insurance carriers' resources are going to be stretched thin with the flood of Hurricane Harvey claims. Working within the constraints of your specific carrier's claim requirements is important if you want to get your claim paid in full. The carrier may advise you to address property losses yourself or the carrier may not be able to provide help fast enough. Property owners are wise to do their best to document the condition of everything before work starts. One common claims dispute that the insured may encountered is what percent of the damage was caused by the insured event and what percent of the damage was preexisting. Professional help may be necessary, but thorough documentation is always smart.
2) Get Water Completely Out of the Property You can't start any rebuilding until the water has been removed in full. For some properties, this will be a matter of days, but others could take much longer. For catastrophic city-wide flooding, like what Houston and many parts of Texas are currently experiencing, this may involve patiently waiting for flood waters to recede. Comparable flooding in New Orleans after Hurricane Katrina was abated with pumps by the Army Corps of Engineers for several months. Property restoration firms can deploy pumps if they have somewhere to pump the water.
3) Perform Asbestos and General Hazardous Materials Assessments Before sending a demolition crew into any damaged building, you need to first make sure it is safe to enter. For older buildings, built primarily before 1982, the next big concern is asbestos. Production of asbestos in the USA was significant curtailed by law in 1978, and the widespread use of asbestos in most building materials was not as prevalent by 1982. Nevertheless, buildings constructed over the past 30 years could still have asbestos in roofing materials, joint compounds and floor tile mastic. A comprehensive survey for any other on-site hazardous materials should be a concern, including lead paint, sewage waste or fuel. If the facility has a Hazardous Materials Business Plan or a Spill Prevention Countermeasure and Control Plan, now would be a good time to dig that out of the drawer. The State of Texas requires special licensing for asbestos consultants, who can determine presence of Asbestos-containing materials (ACMs), whether airborne contamination needs remediation, and the asbestos fibers that have been released.
4) Perform Structural Damage Assessments High winds and flooding from Category 3+ hurricanes such as Harvey can cause considerable damage to a building's structure and foundation. Property condition assessments will ascertain whether the damage is cosmetic, primarily impacting dry wall and floors, or if there's damage to critical building systems. Before you start demolishing and replacing dry wall, make sure there is no structural damage. For steel structures look for corrosion; for concrete structures cracking and rebar corrosion is an issue; and for wood structures corrosion of metal connections can be a concern. Also, wood and concrete can hold a lot of water so don't start rebuilding until the structural components are 100% dry. Wood elements may be wet feet above the high-water mark due to wicking. All structural members should be dried prior to beginning a rebuilding effort.
5) Moisture and Mold Assessment Removing wet building materials expeditiously is a good idea. Sometimes the full extent of water damage is not obvious. A contractor or a consultant can use a moisture meter or an infrared camera to determine the extent of water damage. Industrial fans and blowers are great tools for drying out moist building system, but some materials will need to be removed and replaced. If you don't get the materials out fast enough, mold can begin to grow within 24 to 48 hours of water exposure. Mold colonies, which can start forming aggressively within 1 to 12 days, can compromise structural integrity of building infrastructure, as they feed off of cellulose and other construction materials. The State of Texas also requires licensed certification for all mold assessors. Given how stretched qualified professional resources will be for mold assessments, it is important to dry or remove all damaged and moist building materials.
6) Remove Damage from Property Demolition, asbestos abatement, and restoration contractors are going to be busy. Hopefully, you can get them to your site to remove damaged and wet materials as soon as possible. Large scale trash and non-hazardous debris is also handled by the local waste management provider.
7) Repair and/or Rebuild Now you can rebuild. Is the best business decision to rebuild? Demand for some types of real estate in Houston could be depressed. Do you rebuild exactly like it was or do you upgrade? How much of the cost will be covered by insurance? How will you manage the construction project in an environment where there is a huge shortage of qualified contractors? The answers to these questions is going to depend on you, your organization, and your specific asset.
Currently, immediate concern is for the health, safety and evacuation of everyone occupying coastal flood zones, as well as contribution to relief efforts for those impacted by the tragedy. Eventually, the focus will shift to rebuilding and restoring properties, businesses, family housing and retail establishments as quickly and diligently as possible. In a dire situation like this, where qualified professionals are scarce and resources are heavily stretched, working together patiently and diligently to help the public is the most critical thing commercial real estate stake holders can do.