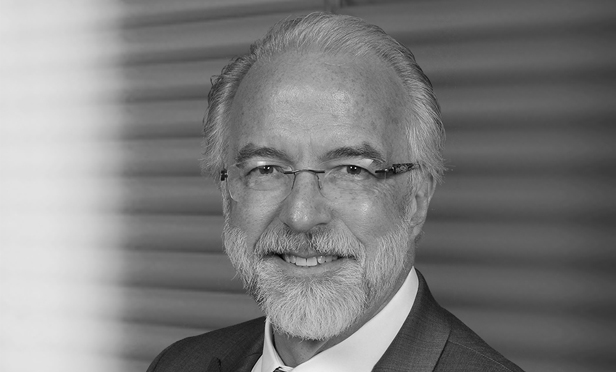 In an already stringent lending environment, banks further tightened standards for commercial real estate loans this year. CRE transactions and lending have slowed, along with new multifamily construction, though the pace of office and industrial development has increased. Signs point to a flattening of growth in 2018. Lending patterns may shift towards secondary and tertiary markets, more manageable small and mid-size deals, a focus on specific sector hotspots (such as multi-family housing) and a pullback in risk tolerance.
The Construction Lender Risk Management (CLRM) Roundtable forum was created to bring together industry leaders with the aim of advancing construction lending practices across the industry through reflection, collaboration, networking and shared learning. At a series of local 2017 CLRM roundtable gatherings across the United States, a leading consortium of lenders, construction subcontractors, and due diligence professionals offered their thoughts on construction trends in their respective areas, ongoing challenges facing the industry as a whole, and the most important things to know for a changing CRE landscape.
Looking ahead to the National CLRM Roundtable in the Spring of 2018, following below are five overarching themes to keep an eye on:
Take Away 1: Caution is the New Normal
A risk appetite downturn in commercial real estate lending practices have been the most enduring legacies of the 2000s recession. Fundamental banking practice, regulatory changes and lessons learned have strengthened overall industry security. As a result, development projects are subject to increased scrutiny of markets, plans, budgets, schedules and contracts, as well as development and contracting teams. More stringent lending requirements such as letters of credit and personal guarantees have also come into play. Moreover, commercial real estate is high-priced in some areas. New projects and high-end deals are staying on the drawing boards in certain markets because costs are so high (e.g. Denver). Decline in foreign investment may also be affecting volume. Taken together, these headwinds will impact project costs, as well as development deal size and frequency, making construction risk management principles more critical than ever.
Take Away 2: Mistakes Cost Time and Money
A common frustration among construction professionals is lost time and money due to costly mistakes and delays on projects. Increased costs and project delays can significantly impact the successful completion of new developments. In the current hot markets, developers and contractors may also be tempted to expand into new products and geographies, increasing the potential for unexpected conditions. Employing risk mitigates at the onset and throughout the construction process. Up front due diligence can go a long way toward reducing unnecessary risks of development projects. This includes document and cost reviews, budget reviews, contractor evaluations and construction progress monitoring.
Take Away 3: Adaptive Reuse on the Rise
With additional store closures, retail properties continue to be challenged, yet present opportunities for creative construction redevelopment. A wide range of alternatives may be attractive, ranging from rebranding to provide a shopping "experience" through repurposing for dining, experiential retail, or even mixed-use civic spaces and hospitals. Adaptive reuse has even been able to convert vacant retail spaces to unconventional tenants, such as vertical indoor farmers and microbreweries.
Take Away 4: Due Diligence is a Critical Investment
Quality due diligence can go a long way toward mitigating risks. It can be difficult to find the right consultants who understand your risk tolerance, time line and long-term objectives. Between stringent environmental regulations, a more meticulous overall approach by cautious lenders, and development on more and more complex sites, environmental, engineering and construction due diligence is an indispensable component of financially profitable commercial real estate development. There is also a surprising number of outdated or obsolete Phase I environmental site assessment reports still in use to quickly satisfy lenders. A knowledgeable due diligence professional can help identify pre-existing structural or environmental issues upfront, and provide cost-effective ways of eliminating problems that only get worse over time. For large cities and urban areas, this can include understanding the historical and geological uniqueness that can pose physical and environmental challenges for construction. Mitigating the complexities and risks of construction development requires planning for additional tiers of due diligence, remediation, zoning and surveying of neighboring properties. Some lenders and developers often see these services as a hassle, only to get mired in significant delays and unnecessary added costs down the line.
Take Away 5: Revisions to High-Volatility Commercial Real Estate Regulations (HVCRE)
As a part of post-recession lending caution, regulations requiring capital for High-Volatility Commercial Real Estate (HVCRE) reduced risks of potential losses from failed construction loans, but also created confusion, reduced the ability of traditional banks to compete against alternative lenders, and made it difficult to finance expansion of existing businesses. A 2017 revised HVCRE regulation attempts to clarify and correct some of the aforementioned pitfalls, and has the vocal support of the Mortgage Bankers Association (MBA). At this point, it's only been approved by the House, but some form of it is expected to pass based on broad legislative and executive agendas to reduce regulation.
These key insights from this year's local CLRM roundtables reflect a more competitive construction landscape, especially in anticipation of a possible industry downturn in loan volume. Many lenders, however, are still bullish about the overall flow of money in the marketplace and opportunities for good deals and even large transactions. Looking ahead to 2018, a national CLRM roundtable will address navigating the nuances of a slower development cycle, more stringent legal and environmental due diligence processes, facilitating smoother development and construction timetables, and strengthening value for lenders and avoid critical mistakes and slowdowns.