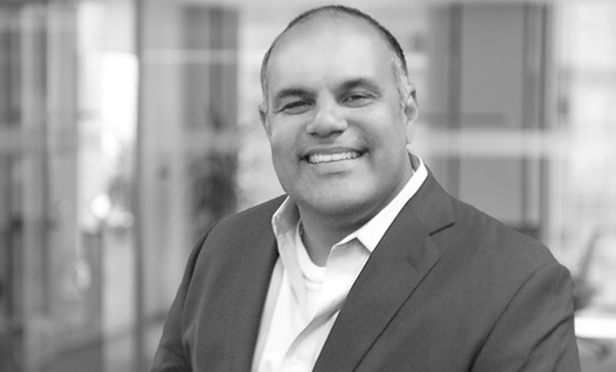 With the first official day of the holiday shopping season right around the corner, property owners are waiting to see how Black Friday sales will impact their retail investments. While brick and mortar store closures make the headlines, retail store openings have actually increased in the past year. A study by the International Council of Shopping Centers (ICSC) predicts a 3.8 percent year-over-year growth in retail holiday sales. The ICSC study also says 91 percent of shoppers plan to shop at brick-and-mortar stores during the holiday season. Nonetheless, it seems that investors are cautious when it comes to investing in or placing debt on many retail properties.
Based on the ICSC study the retail market may not be shrinking, but it's definitely shifting. Large e-commerce retailers like Amazon are starting to open physical stores, but so are smaller, niche e-retailers like Warby Parker and Bonobos—retailers who recognize that being able to see and touch products adds value for their customers. Meanwhile, retail experiences that are "chores", like grocery shopping, are moving to online ordering and delivery models—models that require less showroom space and more warehouse and fulfillment space.
So how do you efficiently manage your retail portfolio in the face of all this change? What steps are retailers taking to keep their brick and mortar locations viable?
Both lenders and investors have been looking to smaller retail properties over big box stores, in both urban and suburban areas. This wave of shoppers may not want the overwhelming and chaotic feelings associated with traditional suburban malls. Smaller retail stores offer the same products in a more downtown center feel. Smaller works for dining, too, where consumers are showing a preference for "healthy" options and transparency in food preparation.
Investors and lenders should be sure to look at the online presence and technology use by retailers since it is one of the greatest factors effecting brick and mortar retail. Savvy retailers are using technology-centered marketing to draw customers into the store: email, social media, even direct texts. Bed Bath and Beyond and World Market are prime examples of success in the digital marketing space. Getting sales event notices via email and coupons directly texted to cell phones makes going into retail stores more appealing to consumers. Online ordering and in-store pick up is an appealing option for consumers who want to have the product instantly in their hands but don't want to go location to location, not knowing if that item is in stock. Most retailers are now disclosing the amount of sales done through e-commerce which can give lenders and investors a bigger picture on the success of the company in addition to it's in store numbers.
Retailers like Target capitalize on FOMO (fear of missing out) with limited edition and short-run products. They stock high end designers and household names for a line of products, advertising a 'release date' and running a small inventory of the collection. The same applies for discount retailers like Nordstrom Rack and TJ Maxx, whose inventory is a constantly changing limited inventory of designer level products. Consumers feel more of a sense of 'getting a deal' on something that cannot be found online. Lenders and investors can capitalize on properties in this unique space which can sometimes occupy larger, currently vacant spaces than some of the boutique type retailers.
Successful retailers create an experience to entice shoppers away from their computers and into the store: have an event, demonstration or class. Shopping is now less about deals and more about the actual experience of going out to the store which may include fashion shows, product demos, local fundraising events, hospitality amenities, and the real customer service.
For lenders and investors, retail may seem unpredictable but there are ways to track performance (not just sales numbers) to make an educated prediction of shopper habits. In-store data collection may be important in determining what your retail strategy should be including the proximity of customers, shopping frequency, and surrounding properties. Location is still of huge importance and a property in a bustling area may give lenders more peace of mind. Beyond this, lenders and investors may want to consider offering longer term and discounted rates to retailers (versus month to month) as an incentive to occupy a desirable space.
There's way to truly predict retail sales, trends, and consumer spending habits during the current holiday season but being aware of the changing landscape is of the utmost importance when capitalizing of the small window of historically increased retail sales. This generations future shopping habits are about more than the purchase of goods and savvy property/portfolio owners who recognize this could focus resources on assets that provide a unique shopping experience tailored to the habits of today's consumer and there is no better time to capitalize on this opportunity than during the holiday season. These days it's more than leases rent rolls and cash flows, understanding the strategy and habits of your retail tenants may be the key to keeping your retail portfolio running in the black.