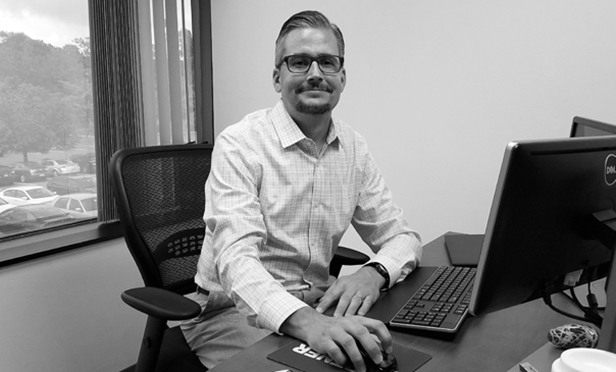 The United States Environmental Protection Agency (EPA) has designated January as National Radon Action Month. High levels of radon are prevalent in every state across America. The EPA estimates that approximately 8 million homes throughout the United States have elevated radon levels and that as many as 21,000 lung cancer deaths are attributed to radon each year, the second leading cause of lung cancer. It is considered one of the most dangerous environmental contaminants that can be found in a CRE property. To properly address the questions and concerns that often arise during real estate transactions, while also avoiding potential liability complications, it is vital to engage "environmental professionals" and experienced consultants who hold the requisite radon expertise and knowledge. Given that there are practical and field-tested techniques to address the issue of radon, it does not need to delay or prohibit a real estate transaction from occurring.
Approximately 75% of all radon tests occur because of a real estate transaction.
What is Radon?
Radon is a radioactive gas that is colorless, odorless and tasteless. It is a naturally-occurring chemical element that is the immediate decay product of uranium in the soil. Radon moves up through the soil into the atmosphere, where it dilutes and presents little concern. However, when radon enters a structure such as a dwelling or an apartment building, it can accumulate in the air and present a health hazard for the occupants that breathe it. There are several ways by which radon can enter a structure. Some common examples include the following:
cracks or other openings in the concrete slab or foundation
cavities inside walls
cracks in solid floors
construction joints
gaps around service piping
While considered a small risk compared to radon entering a structure from the soil, radon may also be present in well water and can be emitted into the air within the structure when water is used for showering and other household uses.
Health Risks
Radon is measured in picocuries per liter of air (pCi/L), which is a measurement of radioactivity. Although no "safe" level of radon exposure is known to exist, the EPA's recommended action level is 4.0 pCi/L. Radon commonly poses the greatest threat to residential occupants living at or below the ground surface. Radon can also build up to dangerous levels inside any structure, whether it be new, old, with a basement or without a basement.
Exposure to radon is most common through ingestion and inhalation, with inhalation being the largest threat of developing lung cancer. The grave health risks posed from radon exposure varies on how much radon is in the structure, how much time is spent in the structure and if there is smoking in or around the structure. Individuals who smoke, and are exposed to radon at home or work, are at the highest risk of developing lung cancer.
When Should a Radon Test Be Conducted?
The Environmental Protection Agency has prepared a Map of Radon Zones to aid National, State and local organizations in identifying high-risk radon areas in each of the 3,141 counties in the United States. EPA's map is also used to assist these organizations in targeting their radon program activities and resources.
While EPA's Map of Radon Zones is helpful in screening for higher risk areas, high levels of radon gas have been found in each map zone. Therefore, site-specific testing by a knowledgeable environmental professional is the only way to accurately identify the level of risk.
How Are Radon Tests Conducted?
Since radon gas is odorless and invisible, the only way to determine if a structure contains high levels is to perform testing. During a real estate transaction, it is fairly common to hire a certified radon measurement professional to perform the testing. Across the United States, there are several states with their own radon program which train and license radon mitigation contractors and radon measurement professionals. To date, twenty states have some form of radon certification requirements for its service providers, and/or laboratory requirements.
Short-Term Testing
Short-term tests are useful for screening when a real estate transaction is imminent, and for situations where results are needed quickly. Short-term tests should remain in the structure from 2 to 90 days, depending on the device. In all scenarios, testing must be conducted for at least 48 hours. Because radon levels may fluctuate by as much as a factor of two or three, additional testing is sometimes recommended to better assess the average radon level.
The EPA recognizes several measurement standards that have been compiled by the Approved American National Standard and American Association of Radon Scientist and Technologists (ANSI/AARST). These measurement standards include protocols for single-family homes, multi-family homes, schools and large buildings.
Long-Term Testing
While short-term tests are useful for screening and for situations where results are needed quickly, a long-term test is a better indicator of the average radon level in your structure. Per the EPA, long-term tests can also be used to confirm initial, short-term results between 4.0 pCi/L and 8.0 pCi/L. Long-term tests must remain in the structure for more than 90 days, and in some scenarios, up to 12 months.
Radon levels are known to be affected by the time of day, temperature change, and season. Radon levels generally increase in colder months. The advantage of performing a long-term test is that the testing device will generate a reading which is more likely to depict the structure's year-round average radon level. Additionally, closed building conditions are not considered necessary.
When long-term test results indicate a radon concentration of 4.0 pCi/L or higher, the EPA recommends that the elevated radon concentration be lowered via mitigation. The EPA also recommends that radon mitigation be considered within structures which exhibit radon levels between 2.0 and 4.0 pCi/L. You may also be advised to delay a real estate transaction until the seller has successfully abated radon to a level less than 4.0 pCi/L.
Due to some states with regulations which mandate the testing and mitigation of radon, mitigation has become more prevalent in residential and commercial real estate environments over the past several years. Common radon mitigation methods, such as Sub-Slab Depressurization (SSD) are simple to implement and relatively inexpensive. When installed correctly, by a certified radon remediation professional, a mitigation system can typically reduce radon concentrations from 80% to 90%.
Radon Awareness is Growing
Over the past decade, as public awareness has rapidly grown, radon has become a contamination issue that is recognized by various states and organizations. As such, additional states will likely issue their own regulations in the future. The EPA, American Medical Association, American Lung Association, U.S. Surgeon General and the National Academy of Sciences, as well as many other health organizations, have all subscribed to the fact that radon is a national health concern that must be addressed.
The National Environmental Health Association and the National Radon Safety Board administer voluntary National Radon Proficiency Programs for radon professionals consisting of individuals and companies wanting to take training courses and examinations to demonstrate their competency.
The lending industry is also working to address the radon risk issue. Freddie Mac has specific radon sampling requirements for their multi-family deals. Additionally, the United States Department of Housing and Urban Development (HUD) Multifamily Accelerated Processing (MAP) requires radon testing guidelines (following protocols set by Multifamily Building Measurement [MAMF 2017] or states, whichever is more stringent) for multi-family units. If you are applying for HUD-backed financing or refinancing for a multi-family building, you must have radon testing performed by a radon professional and provide proof of radon mitigation for any unit that exhibits high levels of radon gas.
Although it is not feasible to test land prior to new building construction to determine if there will be a radon intrusion issue, the construction industry recognizes the importance of preventing the intrusion of radon gas into the interior of structures.
Particularly for multi-family buildings, it is more cost effective to integrate radon-resistant construction measures into the original structural design rather than to remediate elevated radon levels after the construction is complete. For existing CRE structures, engaging a licensed, certified specialist in identifying radon risk and providing workable, effective solutions is a critical part of protecting your investment and property.